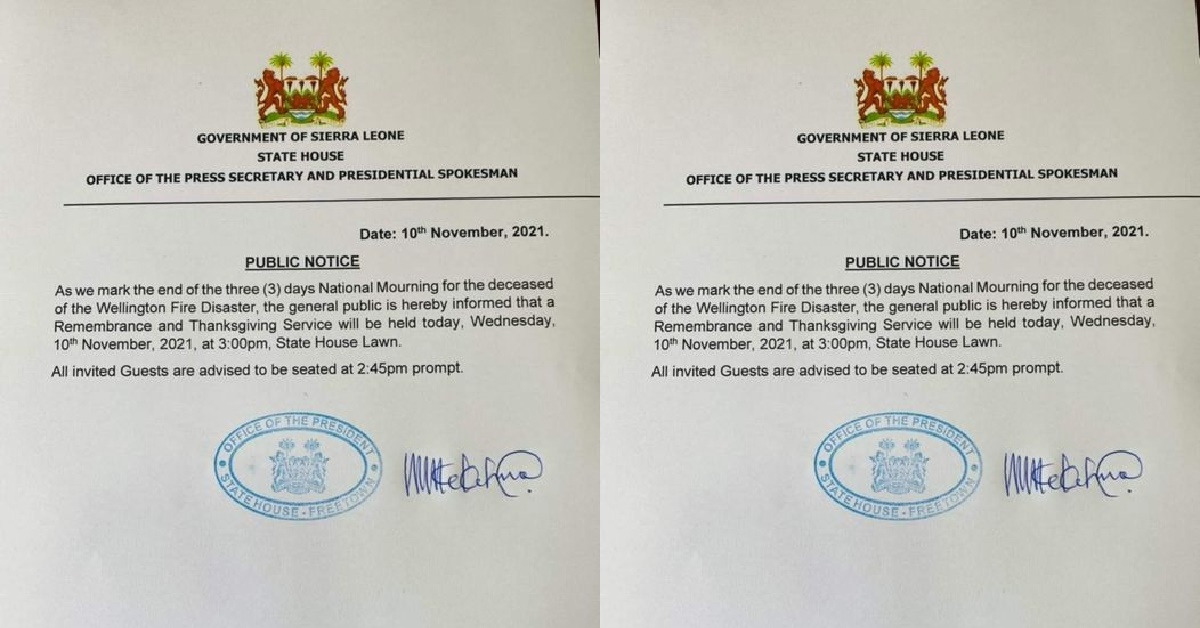 Government Organizes Thanksgiving And Remembrance Ceremony For Deceased of The Tanker Explosion
To mark the end of the three days National Mourning for our loved ones whom we lost to the Fuel Tanker Explosion, a Remembrance and Thanksgiving Ceremony will be held today the 10th November 2021.
According to a public notice issued out by the office of the president, the Thanksgiving and Remembrance Service will be held at the State House Lawn at 3:00 in the afternoon.
The general public is hereby invited to join in commemoration of the dead and thanksgiving to the Lord for the ones alive. All invited guests are advised to be seated at 2:45pm.