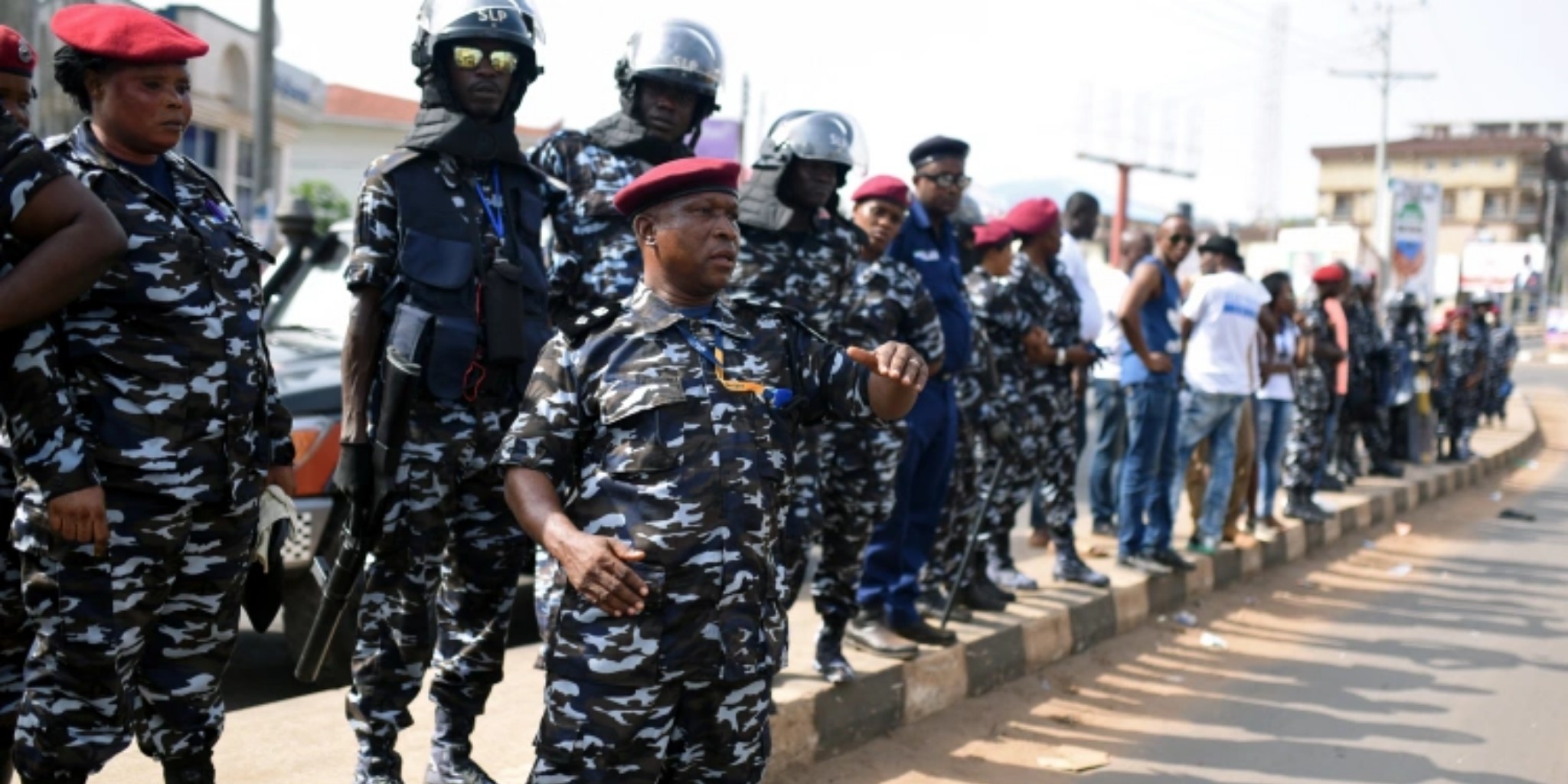 Human Rights Commission of Sierra Leone Opens Pubic Enquiry Into Conduct of Law Enforcement Officials
Human Rights Commission of Sierra Leone (HRCSL) has on Wednesday 27 April 2021 revealed that they are conducting a public enquiry into the conduct of law enforcement officials in the country.
HCRSL made this disclosure in a public notice.
According to the Human Rights Commission, the law enforcement officials they are enquiring are: the Sierra Leone Police, Sierra Leone Correctional Service, Metropolitan Police, Road Safety Corps and the Military.
"The commission is calling on members of the public, be you victims, witnesses, or persons of interest of an alleged human rights violation that has led to the loss of lives, grievous body harm and loss of property resulting from excessive use of force by law enforcement official from 2015 to 2021, to present themselves and make a statement," HCRSL stated.
The commission further noted that, 'Law enforcement officials or their families can also come and make statement if any officer is believed to have lost his or her life or sustained grievous bodily harm in the hands of the public or individuals while carrying out his or her lawful duty."
"The commission wishes the public to know that the statement takers will be available in various locations across the country from 9th to 13th May 2022," they added.
The location, dates and venues are as follow:
North West and Western Area: Contact lines: 078336309, 077674770
Kambia town, May 8 at Local Court Barray, Yomraria Road (opposite PC Compound) from 8:00 to 5:30 pm.
Lunsar, May 10 at Lunsar Local Court Barray, Court No 1, Via Delco Road, from 8:00 am to 5:30 pm.
Waterloo, May 12 at Lumpa Community Center, Bassa Town Junction, from 8:00 am to 5:30 pm.
Freetown, May 13 at Complaint House, 03 Lamina Sankoh Street and HCRSL Headquarters, NEC Building, Tower Hill from 8:00 am to 5:30 pm.
North East: Contact lines; 076571770
Dian Chiefdom, May 9 at Dalakoro town, RC Primary School
Kabala town, May 10 at Koinadugu District Council Hall
Makeni City, May 11 and 12 at HCRSL office, 65 Magburaka Road
Mile 91 town, May 13 at Rovuna Hall
South and Eastern Region: Contact Lines: 078336306, 076682677
Kono, May 9 at Focus 1000, Kaikondu Road, Koidu Town
Kenema City, May 10 at HCRSL Eastern Region office, 67 Blama Road
Pujenhun, May 11 and 12 at Court Barray Sahn Malen and Action for Community Task, 37 Barracks Road
Bo City, May 13 at HCRSL Office, 85 Bo/Taiama Highway.