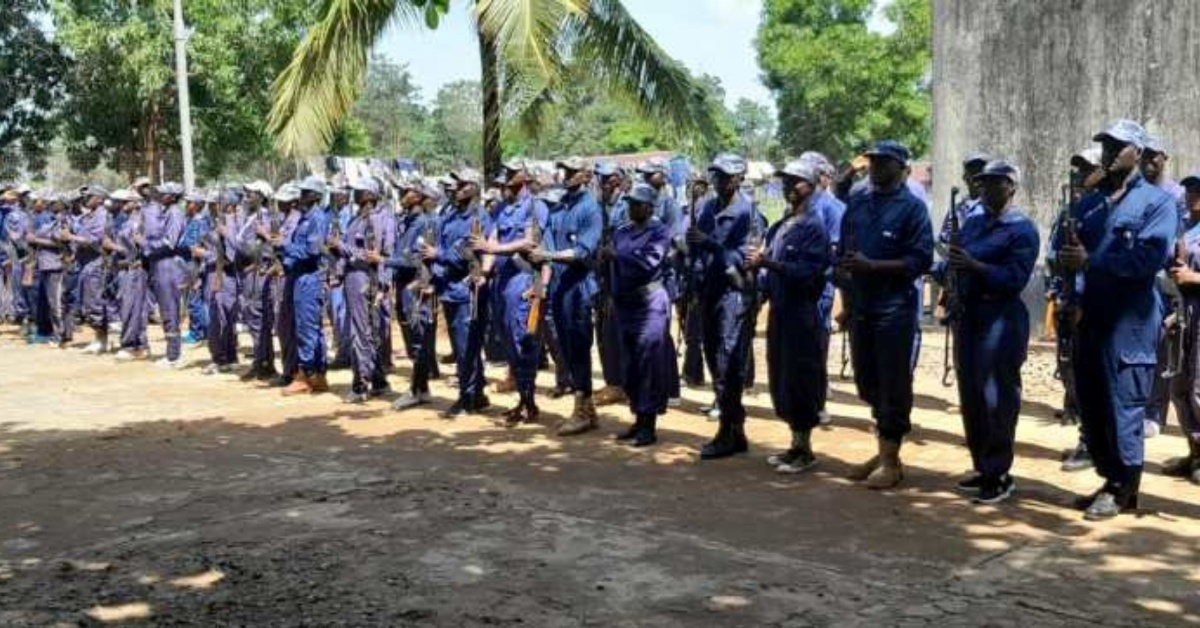 1000 Police Recruits to Pass Out
The Head of Media of the Sierra Leone Police (SLP), ACP Brima Kamara has revealed that 1000 newly police recruits will be passing out soon.
He made this revelation during a press conference held at the Police Headquarters in Freetown, on Tuesday 17th January 2023, to get the media abreast with security matters within the country.
ACP Brima Kamara updated the press that the SLP is almost completing the Basic Recruitment Training of 1000 recruits.
He added that the newly recruited police officers re expected to pass out soon.
ACP Kamara also  confirmed that the Training Department of the SLP is embarking on Election Specific Training of personnel across the country and that such trainings would continue, noting that 14000 Police Officers would be given such training before polling day.