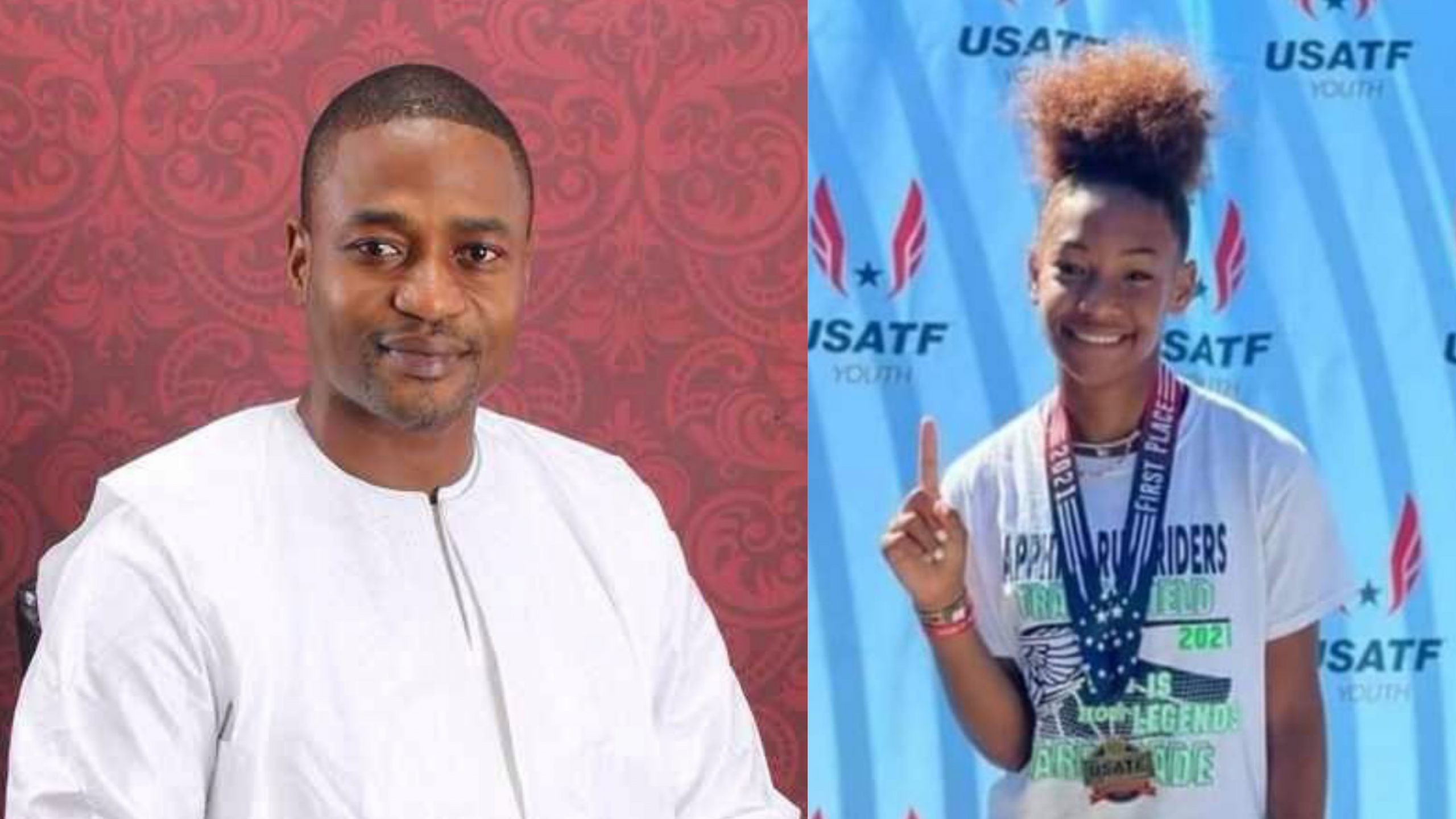 Kamarainba's Daughter Writes Dad in Prison as She Becomes National Triple Jump Champion
The daughter of Mohamed Kamarainba Mansaray, Sierra Leone Mansaray has written to her dad in prison to show him her success.
She had won the National Triple Jump Championship in the United States of America.
She wrote:
"Daddy, I am the proub winner of the National Triple Jump Champion (USATF). I know you are in a Sierra Leone Prison. I wish you were out so I can share this victory with you.
Luv U Dad."
The politician has now spent over a year in prison over allegations of sexual penetration of a minor.