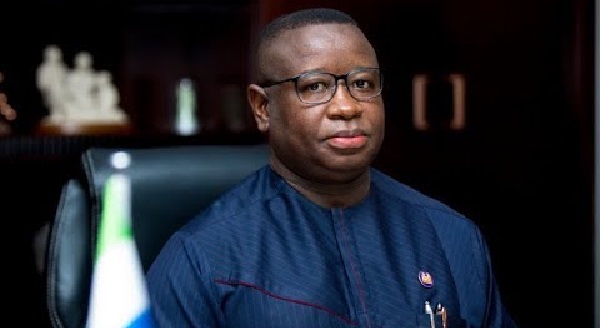 Sierra Leoneans Criticize President Maada Bio For Travelling to London For a Virtual Summit
Julius Maada Bio, the president of Sierra Leone, is under criticism for travelling to the United Kingdom (UK) to attend a virtual conference.
Bio departed Sierra Leone on Sunday 25th July 2021 for London, United Kingdom, to attend the Global Education Summit, Financing GPE 2021-2025, scheduled for 28th to 29th July. He was accompanied by the First Lady, Fatima Maada Bio.
UK Prime Minister Boris Johnson and Kenyan President Uhuru Kenyatta will co-host the summit.
President Bio is one of few Heads of State invited because of the tremendous gains he has made in increasing access to education through the Free Quality Education Programme and breaking down gender barriers to increase girls' enrolment in schools in the last three years.
However, checks by Sierraloaded on the Global Partnership For Education website shows that the summit adopts a hybrid format, with participants attending live sessions on virtual platform and a small in-person event in London.
The president's reason for embarking on the journey sparked criticism in Sierra Leone and some critics have accused him of wasting tax payers money.