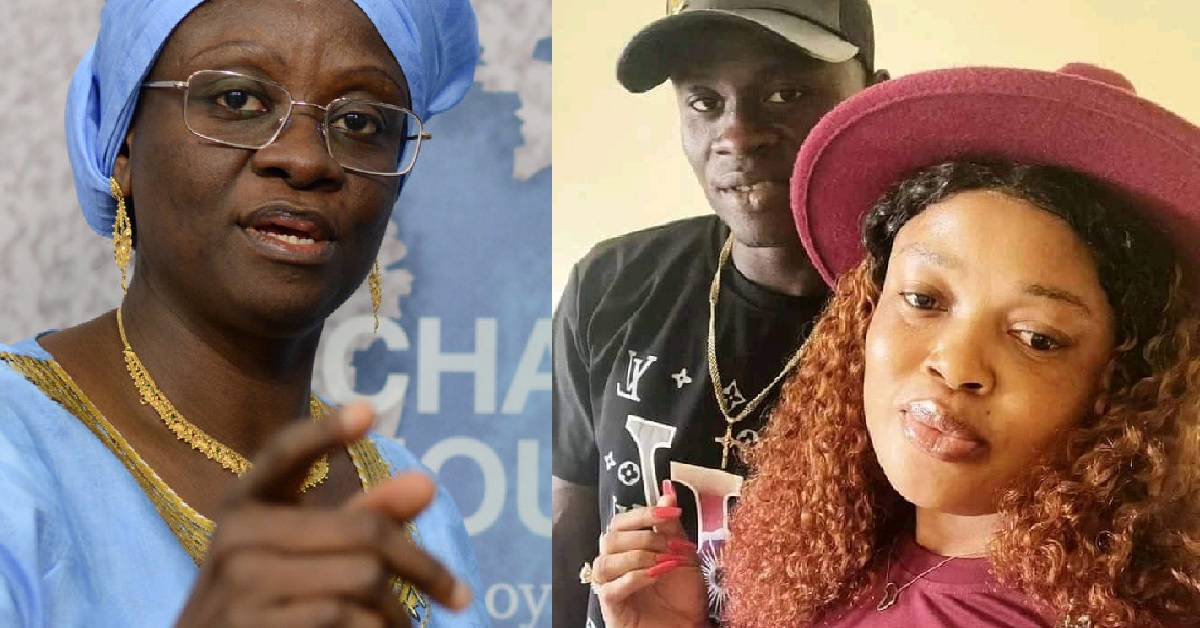 Sylvia Blyden Speaks on Musa And Hawa Tombo Relationship
Popular politician and journalist, Dr. Sylvia Olayinka Blyden has added her voice on the relationship of Leone Stars striker Musa Noah Kamara commonly known as Musa Tombo and his wife Hawa Tombo.
Sylvia Blyden was invited by Njala University Students' Union Government Bo Campus and Ministry of Gender of Affairs as keynote speaker on 15th March 2022 in Bo Town. She delivered speech on how breaking the bias against women can lead to a sustainable development.
After the public lecture at Njala Bo Campus, Sylvia took a stroll around Bo Town and met with Musa Tombo and other Bo Rangers' footballers. Few hours after returning to Freetown, she met with Hawa Tombo, the wife of Musa at Sea Coach Express, Aberdeen returning from her trip in Ghana.
The popular politician wrote on the relationship of the couple on her Facebook page stating that their married is for better or for worse. She commended their married and called on Sierra Leoneans to keep them in prayers.
"I will soon update on my Keynote Address on Bo Campus. It was superb!🤗 For now, enjoy these photos of me and my daughter Mrs. Hawa 'Musa Tombo' Kamara at SEA COACH, Aberdeen after her arrival at Lungi Airport today. She's back home safe and sound. Her marriage to Musa is for better or for worse. What God has joined together, let no man put asunder. 😍❤️Musa Tombo and Hawa Tombo are joined by their vows. Let's keep them in our prayers. Amen" she posted.