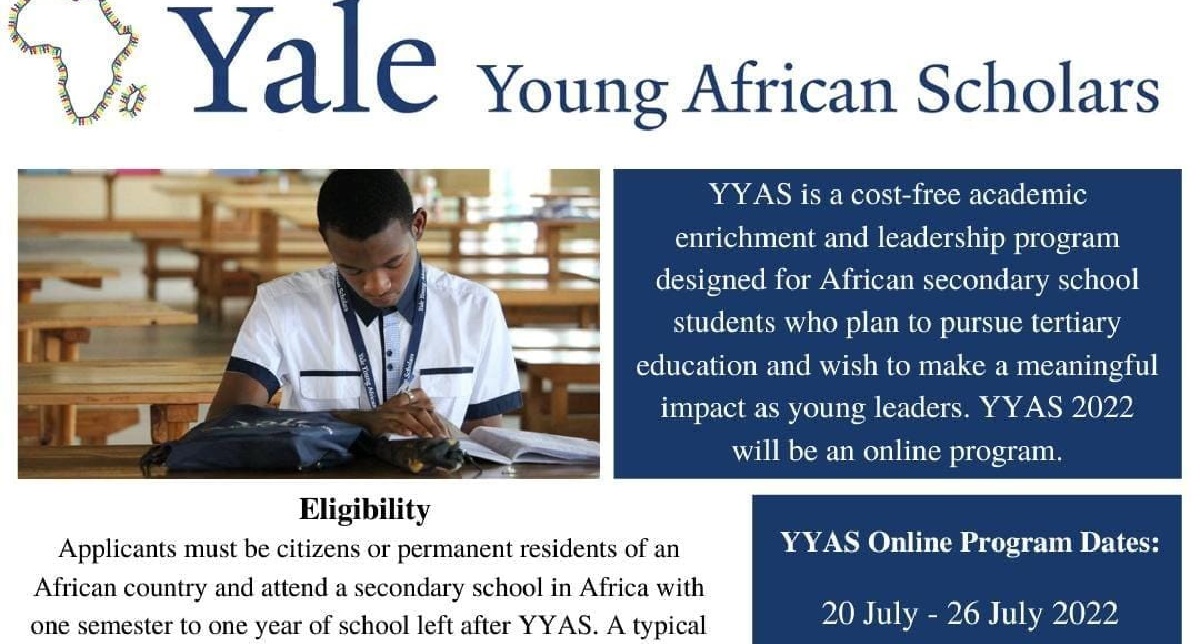 YYAS Creates Virtual Learning Guide Cession For African Secondary School Students
Yale Young African Scholars has announced their upcoming YYAS 2022 Online Learning Guide Program for Secondary School Students in Africa, which will commence from the 20th July to the 26th July in 2022.
Yale Young African Scholars (YYAS) is an intensive Academic and enrichment Program designed for African Secondary School Students planning to pursue Tertiary Education, and who wish to make meaningful impact as Young Leaders on the Continent.
Over the seven-day program, participants will utilize various online platforms, including Zoom, to engage in video seminars, lectures, and conversations which will enable them enhance their Academic Skills, receive guidance on University Admissions and Career Path options, and join a network of Young Leaders from across Africa.
Following the program, students will be paired with mentors who will advise them throughout the university application process. There is no tuition cost for students to participate in YYAS.
YYAS is open to only 11th grade secondary school students who are citizens or permanent residents between the ages of 14 and 18, attending school in an African country and can participate in a rigorous academic curriculum conducted in English.
The application deadline will be on the 3rd of February 2022.  For more information on this, Please click the link below:
https://www.thriveopportunities.org/post/yale-young-african-scholars-2022-online