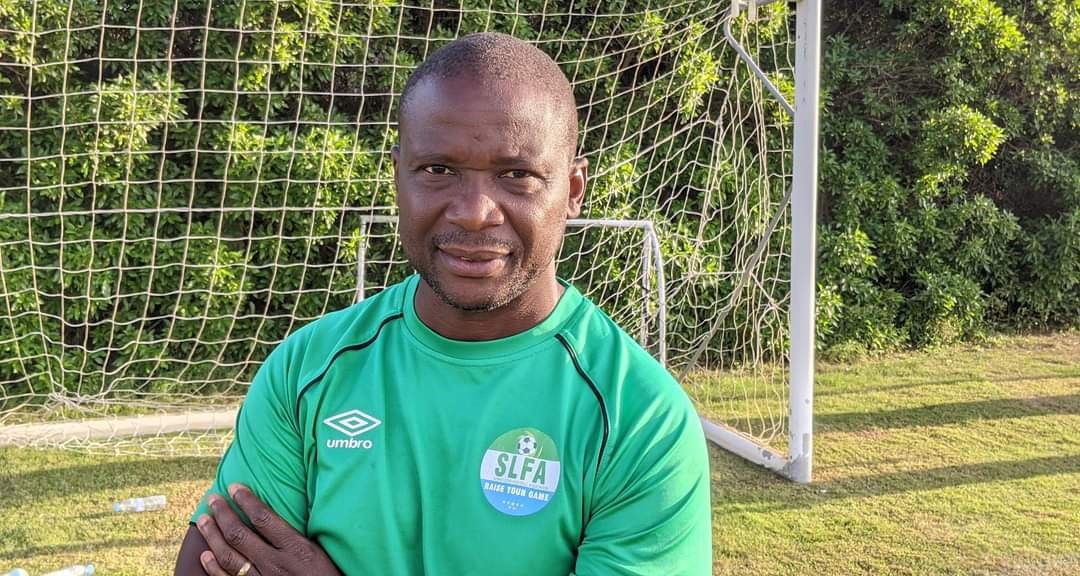 Ahead of Their Clash With Limkokwing, Leone Stars Head Coach, John Keister Inspires Team USL
The head coach of Sierra Leone's national football male team John Edward Keister, on Thursday, 3rd March 2022 visited the final training session of the University of Sierra Leone (USL) ahead of their meeting with Limkokwing University in the 2022 Intervarsity Games that will commence on Friday, 4th March.
Team USL is a combination of three tertiary institutions under the nomenclature of the University of Sierra Leone. The three institutions include: Fourah Bay College (FBC), Institute of Public Administration and Management (IPAM) and College of Medicine and Allied Health Sciences (CoMAHS). The team will play under the tutelage of former Johansen assistant coach and now Team Manager and Head Coach of Real Mack Football Club, Daniel Conteh, who is also a student of Fourah Bay College and head coach of FBC's football team.
Mr Keister's visit to USL's training ground at the SLFA football Academy in Kingtom was lauded by the youthful USL players who had wished to meet the man who took the Leone Stars to the African Cup of Nations after a 25 years absence.
Coach Keister during the course of his address to the players after the training session, lauded the technical team for choosing a strong set of students com players who he says, has high potentials in them to play beautiful football despite the hectic crucibles of academia.
"Football needs more of you either as players, coaches or administrators. Football can go simultaneously with education with a great dividend attached", he emphasized.
"The next generation of Sierra Leone footballers, coaches and administrators must have the requisite skills which among them is Education", he continued.
Coach John Keister further informed them that he has coached a lot of players who played football and as well go to school at the same time.
"So, I encourage you all not to show a sign of relent in pursuit of this career if you see yourself good enough and has passion for it (football)".
"I wish you good luck as you take on your colleagues in the same field of academia. Let the spirit of fair play be your mantra during winning and losing", he ended.