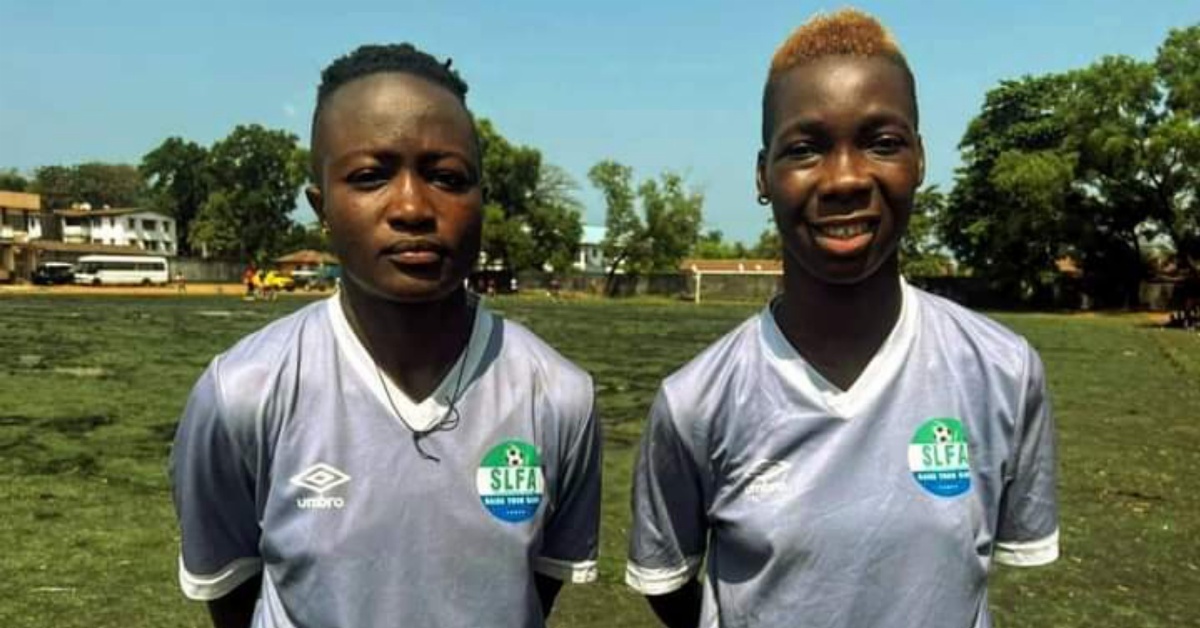 Coach Hallowell Appoints Sierra Queens Captain Ahead of WAFU Tournament
The Head Coach of the Sierra Leone National Women's team, Ernest Hallowell and his Technical Staff have appointed Sarah Bangura as Captain and Jeneba Koroma as her deputy respectively.
The appointment came after the technical team have selected the final squad list of 20 players.
The team was selected after rigorous training ahead of the West Africa Football Union (WAFU) Zone A Women's tournament to be held in Cape Verde in 2023 later this month.
He initially assembled a provisional list of 33 players, who commenced training ahead of the tournament, but has downsized It to 20 after the completion of training on Sunday at the SLFA Academy in Kingtom.
The sub-regional tournaments is slated to kickoff on the 20th January 2022. The team is expected to leave the shores of Sierra Leone on Wednesday, 18th January 2022.
Below are the list of players selected for the tournament:
GOALKEEPERS
Cecilia Bangura (Mena Queens)
Isha Kamara (FC Kallon)
Hannah Juana (Mogbewma Queens)
DEFENDERS
Alice Koroma (FC Kallon)
Marie Kamara (Ram Kamara FC)
Mabel Bongay (Mogbewma Queens)
Aminata Bello (Mena Queens)
Isha Sesay (SL Police FC)
Mamusu Tamu (FC Kallon)
MIDFIELDERS
Kadiatu A.Kamara (Kahunla Queens)
Jeneba Koroma (Mogbewmo Queens)
Sarah Sesay (Kahunla Queens)
Memunatu Kamara (Correctional Centre Female FC)
Sarah Bangura (FC Kallon)
Kadiatu M.Kamara
(Mogbewmo Queens)
Kadiatu Kanu (Ram Kamara FC)
Maltida Kabba (Kahunla Queens)
Adama Kargbo (FC Kallon)
FORWARDS
Kumba Brima (Kahunla Queens)
Wuyah Mahoi (Mogbewmo Queens)