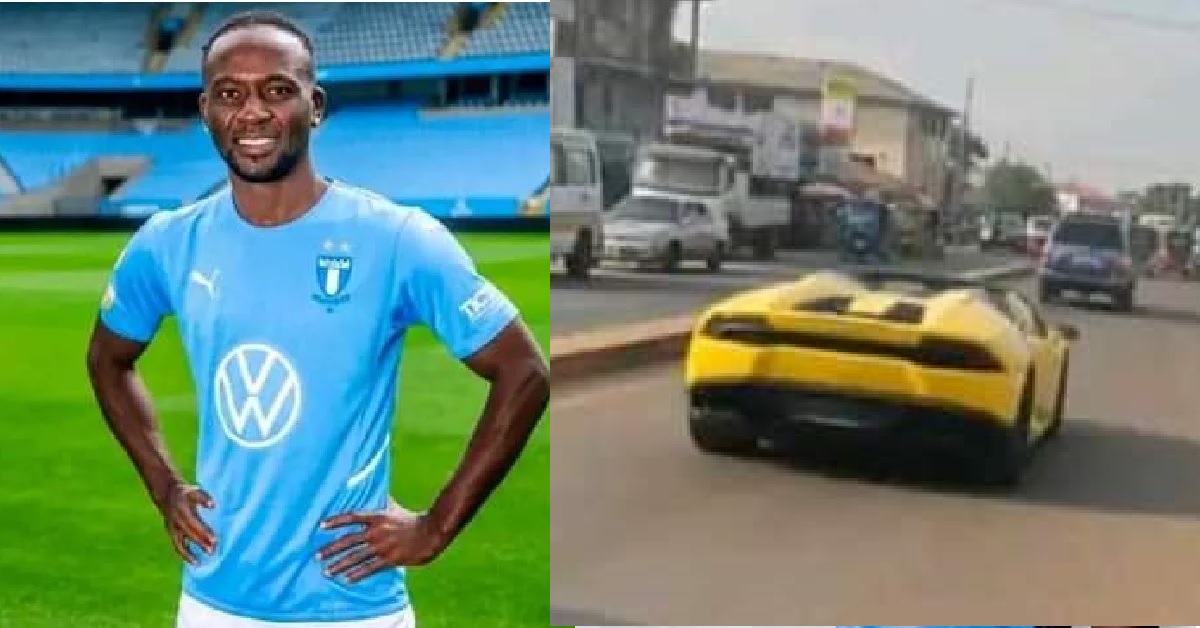 Mohamed Buya Turay Cruises The First Ever Lamborghini in Freetown
Leone Stars forward Mohamed Buya Turay has been spotted in the streets of Freetown cruising with the fist ever Lamborghini to have come in Sierra Leone. 
Mohamed Buya signed a three and a half year deal with Swedish Allsvenskan side Malmo FF. His transfer came in to Malmö FF looking for a powerful striker to strengthen their squad. Base on his past experience in Sweden, Turay  was signed and brought in to fill in the striking gap in the squad.
Mohamed Buya Turay has played major impacts in the swedish league with Malmo FF since he joined the team six months ago.
Five months ago, Mohamed Buya Turay tied the nut with his wife Suad Baydoun. Even though that were controversies that the celebrity missed his wedding ceremony. Among celebrities that loved and protect their wives is Mohamed Buya Turay. Many have been inspired to his live and trust for his relationship with Suad despite rumours cycling the media.
To spend his festive holiday with his wife and family in Sierra Leone, Mohamed Buya Turay landed in Sierra Leone with the first Lamborghini to have touched Freetown.
As Sierra Leoneans enjoy the festive season in different styles, Mohamed Buya Turay has been seen cruising around Freetown with his new whip (Lamborghini). The Lamborghini is the first of its kind in Sierra Leone at this time among celebrities.