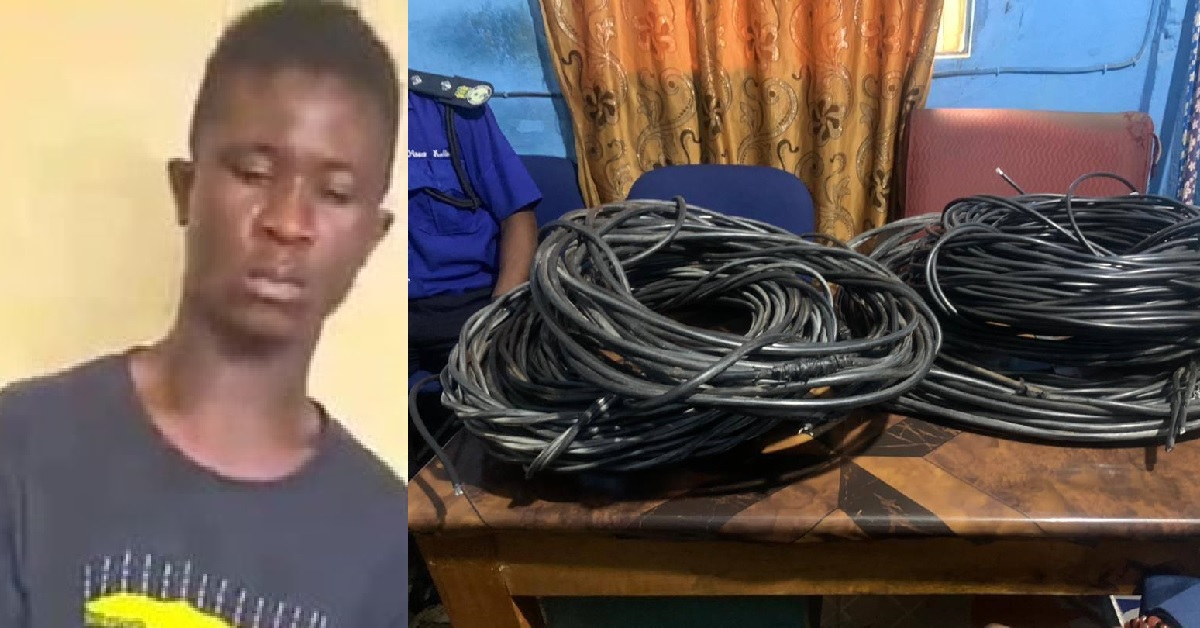 Another Thief Arrested in Freetown While Stealing EDSA Cables
As thieves keep terrorizing Sierra Leone, another young Sierra Leonean was caught in the early hours of today in possession of EDSA cables in Kossoh Town, Grafton, Freetown, Sierra Leone.
The young man was apprehended with the help of Sierra Leone Police and senior stakeholders in Kossoh Town and he was taken to Hasting Police Station.
Few days ago, three other Sierra Leoneans that stole EDSA cables in the Eastern part of Freetown were arrested. The stealing of EDSA cables had become rampart in the country. This has caused blackout in some areas in the capital city.
Ministry of Energy and Sierra Leone Police have sent strong warning to Sierra Leoneans that are in the habit of stealing EDSA cables.