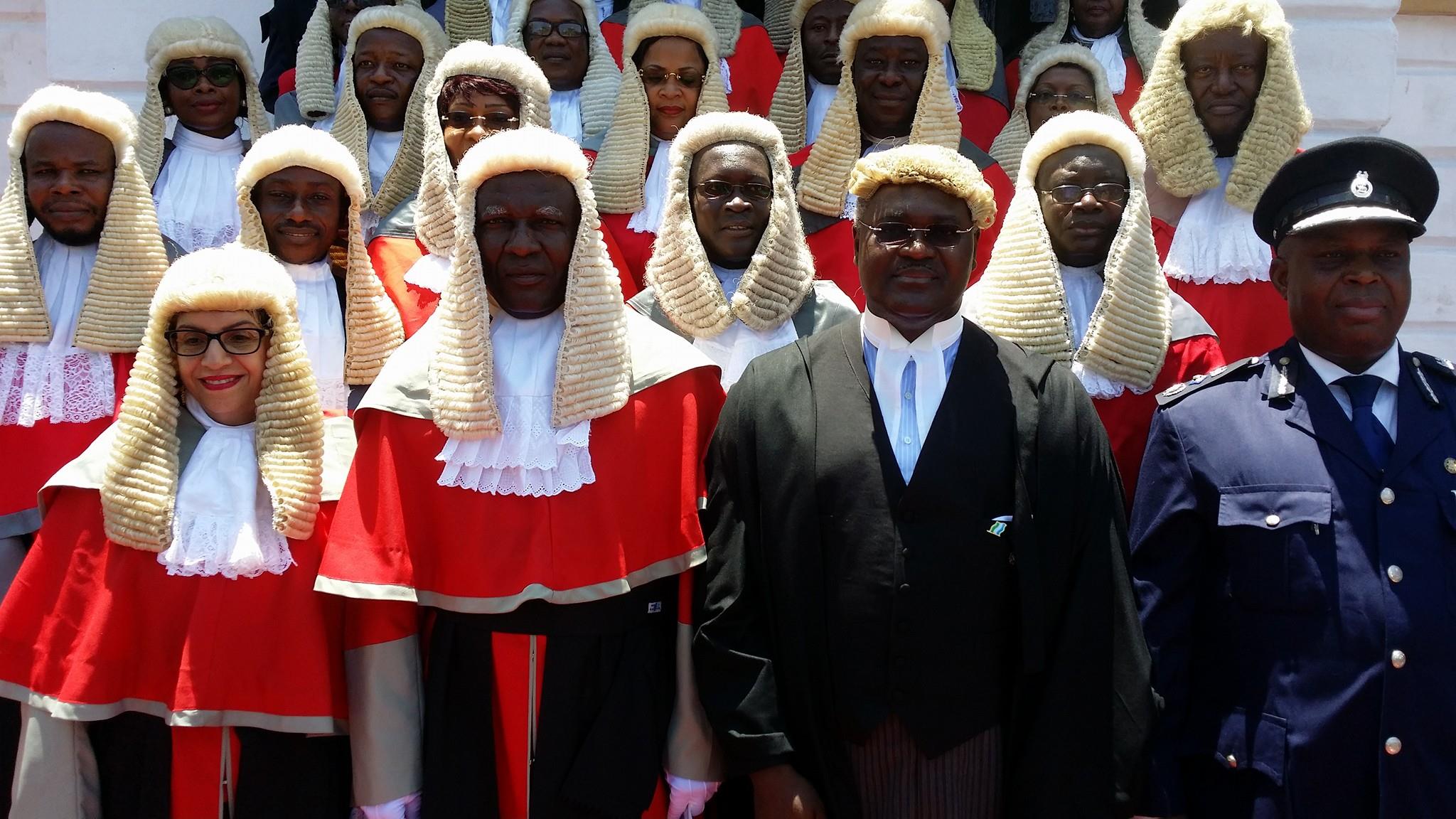 Africanist Press Reveals The Excessive Rent Allowances of Sierra Leone Judges
In their recent investigative report, the Africanist Press has uncovered the individual details of how much each judge in the judiciary of Sierra Leone is receiving as payment towards rent allowances.
According to Africanist Press, the list, comprises a total sample of 29 judges drawn from the Supreme Court, the Courts of Appeal, and the High Court, shows that on average judges receive between Le73,800,000 and Le98,400,000 in rent allowances alone, adding that these rent allowances do not include other payments for salaries, medical benefits, leave bonuses, transportation and travel related allowances and per diems.
Africanist Press discovered that the rent allowance (excluding salary and other benefits) of the current Chief Justice, Desmond Edwards (PIN # 102462) alone amounts to a total of Le196,800,000, more than twice the average rent allowance paid to other judges, including judges of the Supreme Court.
"The aggregated total rent allowances paid to the 29 judges in the Africanist Press sample list amounted to Le2.8 billion; an amount that equals the combined monthly salaries of 2,395 secondary school teachers in Sierra Leone," they stated.
Africanist Press also discovered that withholding taxes to the tune of Le287 million were never deducted from the rent allowances paid to judges.
They also found that rent allowances paid to judges are among the highest rent payments made to public sector workers, higher than State House consultants and others senior officials in MDAs who are receiving anywhere between Le88,560,000 and Le44,280,000.
Africanist Press discovered that the rent allowances paid to about 250 senior public sector workers, including judges, State House consultants, and other leading officials in MDAs, amounted to Le15.5 billion.
"We also found in 2019 alone corresponding withholding taxes not deducted from rent allowances paid to these State House consultants and judges amounted to the tune of Le1.2 billion; a significant loss of revenue to the Consolidated Revenue Fund (CRF)," they stated.
Africanist Press further stated that, "Sierra Leone's wage bill has quadrupled since Julius Maada Bio assumed power in 2018, owing largely to exorbitant increases in the salaries and allowances of key public sector workers and political appointees in strategic government institutions including the judiciary, the Electoral Commission, Statistics Sierra Leone, and the National Civil Registration Authority. In 2020, for instance, the wage bill amounted to Le3.1 trillion from Le2.4 trillion in 2019, an increase of over 23%."
They published below the sample list showing the rent allowances paid to a sample of 29 judges randomly selected from the list of Supreme Court, Appeals Court, and High Courts of Sierra Leone to illustrate the evidence upon which this report is based.