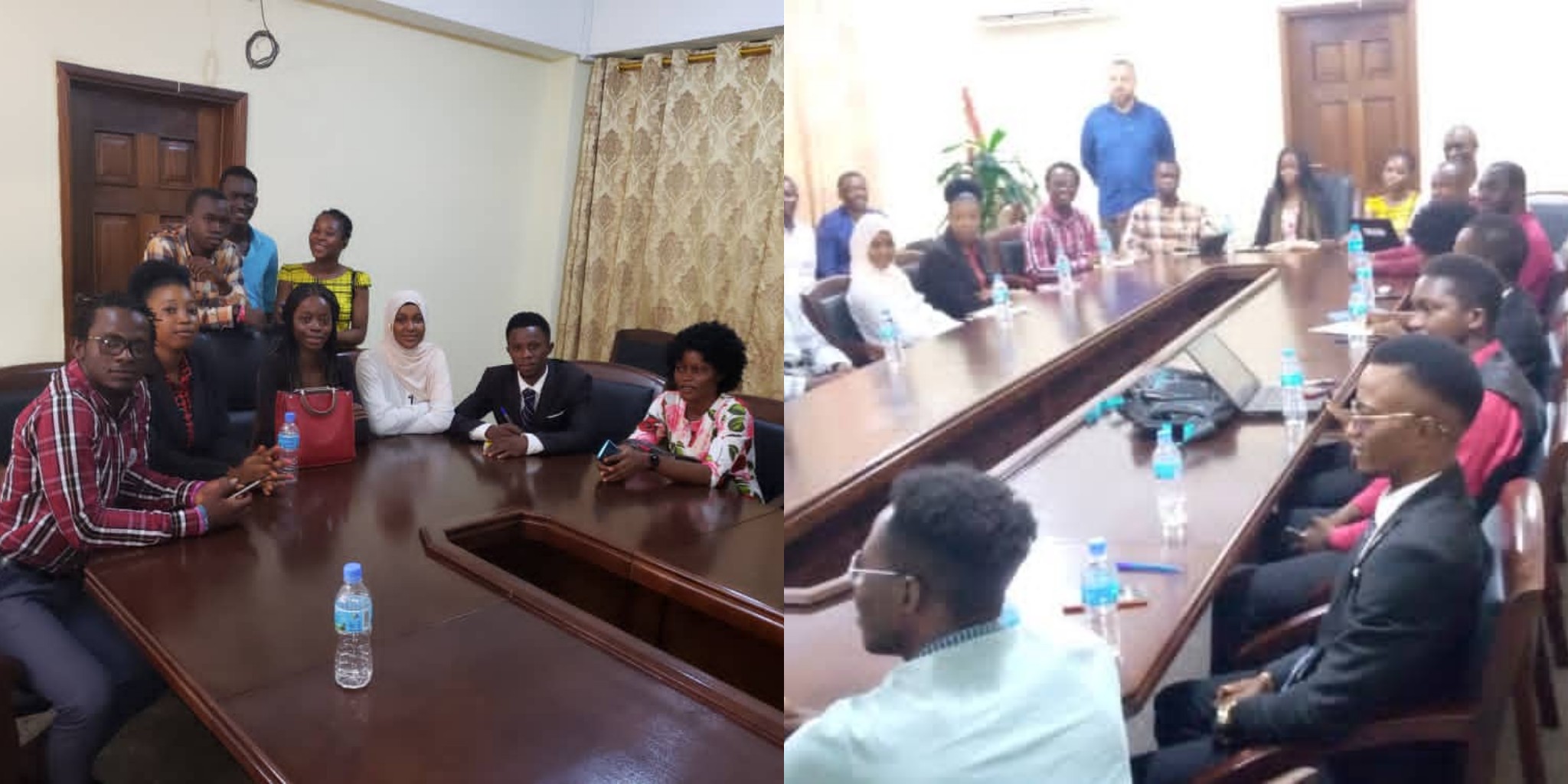 Canadian University Participates in Cyber Security Conference Organize by Ministry of Technical And Higher Education 
The Canadian University of Modern Technology (CUMT) has participated during a one-day conference organized by Sierra Leone's Ministry of Technical and Higher Education. The event took place at IPAM, Tower Hill, Freetown.
The event which attracted various other universities in Sierra Leone was hosted at the conference room of the Deputy Vice Chancellor of the Institute of Public Administration and Management (IPAM), at Tower Hill in Freetown.
Ten (10) students led by Mr. Osman Kanu and Mr. Hamid Milton Mansaray CUMT'S Director of Academic Affairs represented CUMT. The selection of the students was done by CUMT'S Head of Computer Science and Business Information Technology Departments, Mr. Isaac M. Sesay and the Dean of the Faculty of Science and Technology, Dr. Hamza Bangura. The selection which was done based on merit did showcase itself as the CUMT students were positively vocal during the conference.
Speakers and Trainers/Facilitators of the Cyber Security Conference hailed from several countries including, Kenya, Ruanda, UK, USA and Australia.
The presentations focused on creating global communities of Software Engineers and Developers and to guarantee the visibilities of Infrastructural Developments in various universities across the globe. It was discussed that the world was now transitioning into the development of Software Codes in Microsoft and other developing entities.
An explanation of how JavaScript is a favourite handler was deliberated on. It was further said that the focus was to put together a Pan-African Concept Note on Software Development and that there was every need to involve students in such trajectories. It was also said that it was time for smaller companies to get in and be a part of the advancements and to establish what's to be known as the Digital Public Goods Alliance.
The deliberations furthered that the globe is currently seeing a lot of opportunities and investments in softwares and that there was need to make a judicious usage of the opportunities.
The session established the need for effective collaboration at all levels, noting that Global Brands were currently looking forward to funding dedicated researchers to venture into such related fields. It was said that studies were to match Country Based Platforms and to further create Digital Learning Opportunities. It was furthered that agendas could be translated into local languages for the benefits of all and sundry. The approaches also emphasized the need to solve societal problems and errors and to ensure that the fixing of such errors matches sustainability.
The Conference also dilated on the need to be working on Projects and to fix Errors in Codes, using different models and to enhance efficiency. It was said that there were experts in Norway, USA, UK and Kenya and that it was of essence to be making follow-ups on such conferences.
September, 2022 was proposed as a follow-up time for the conference, stating that there are plans to invite students especially females to advance their studies and research in Rwanda and other Technologically Driven Nations.
In conclusion, participating students were asked to work on their Curriculum 'Vitaes' and to post same online where an evaluation would be made for onward selection of deserving students that will be given opportunities to do internships at Microsoft in Kenya.
Participating in such a conference means so much to and for CUMT and that is where the Leaderships of Chancellor Muckson and VC Allyson are appreciated, utmost. Congratulations to CUMT. Congratulations to all students and all members of staff.