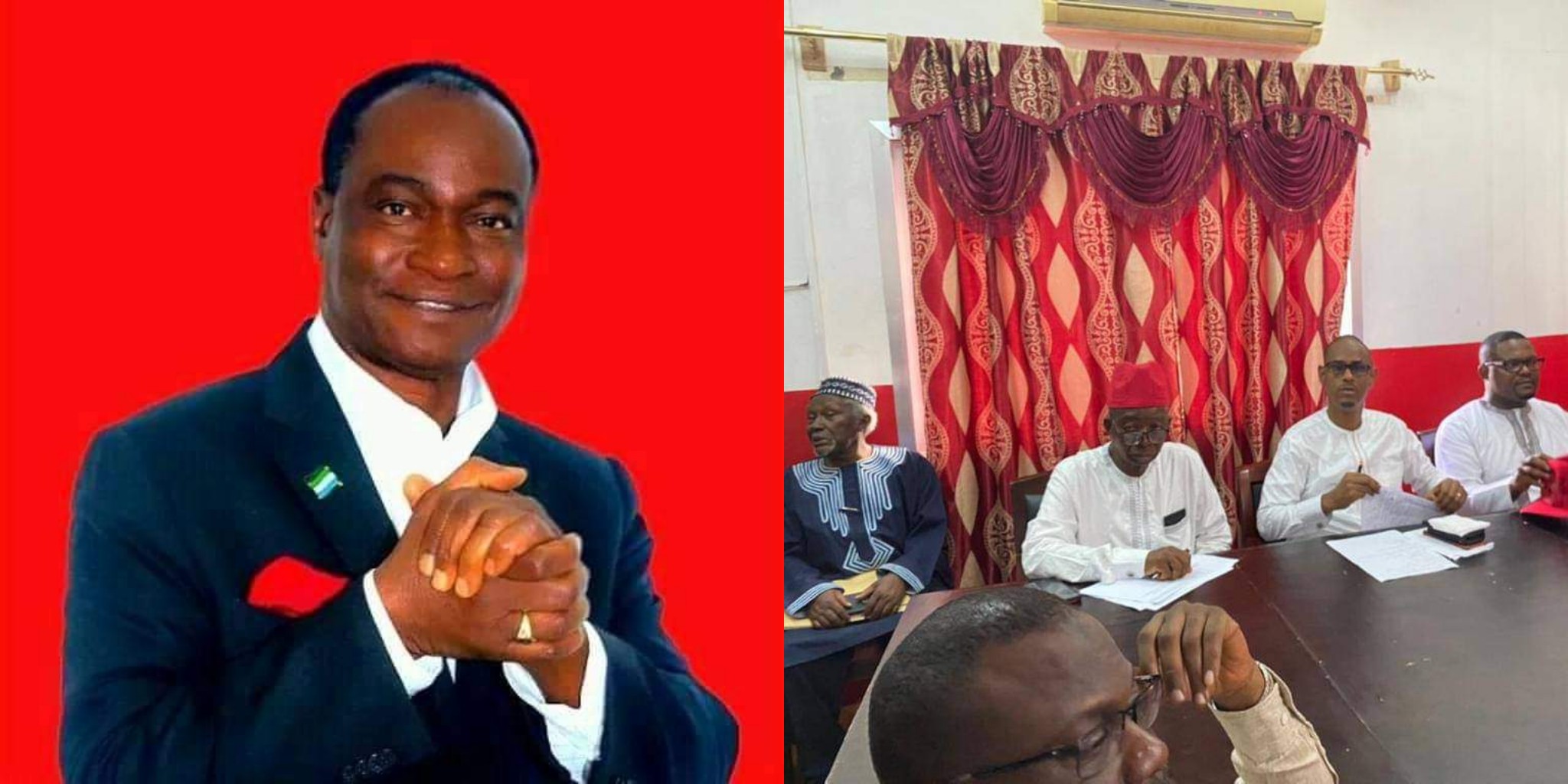 REVEALED: Why APC Must Stop Samura Kamara
Dr Samura Kamara's movement is widely seen as threats to the unity of the main opposition All People's Congress (APC and grass roots members have called party officials to stop him. Kamara APC (All Pople's Congress former flag bearer who lost the elections to President Maada Bio in 2018.
He retired to his trench immediately after his defeat although he dd no congratulate the winner earlier. This time, he wanted to start the fight earliy.
Most APC members however, says time is too early for Kamara to embark on campaigns and rallies which are disguised as a country wide tour while other flag-bearer hopefuls stay put .
An APC grassroot member, Foday Morris is among those urging APC to check Kamare's movements, and tell him to wait for the right time
"Samura Kamara must stop acting as the de facto flag bearer for 2023 elections" Morris cautioned Kamara
Morris informed this press that convention has taken place which Samura Kamars has been elected the party standard bearer adding that he is capitalising on faded glory. He went on to state that APC no longer needs to be told about its democratic reforms if the party should so headway next year's elections.
He further noted that the selections clause has been put behind APC back, and there is no way a candidate who was selected could still pose as flag-bearer From mosques to churches.
Bondo bushes to Ataya bases, Dr Samura kamara fails to realize he is a former flag bearer If the APC is serious about amending its constitution The the next presidential
candidate should be voted for and and not selected, Dr Samura must be stop Morris reiterated.
The elections were over in 2018 and that Sierra Leoneans look forward to fresh elections next year.