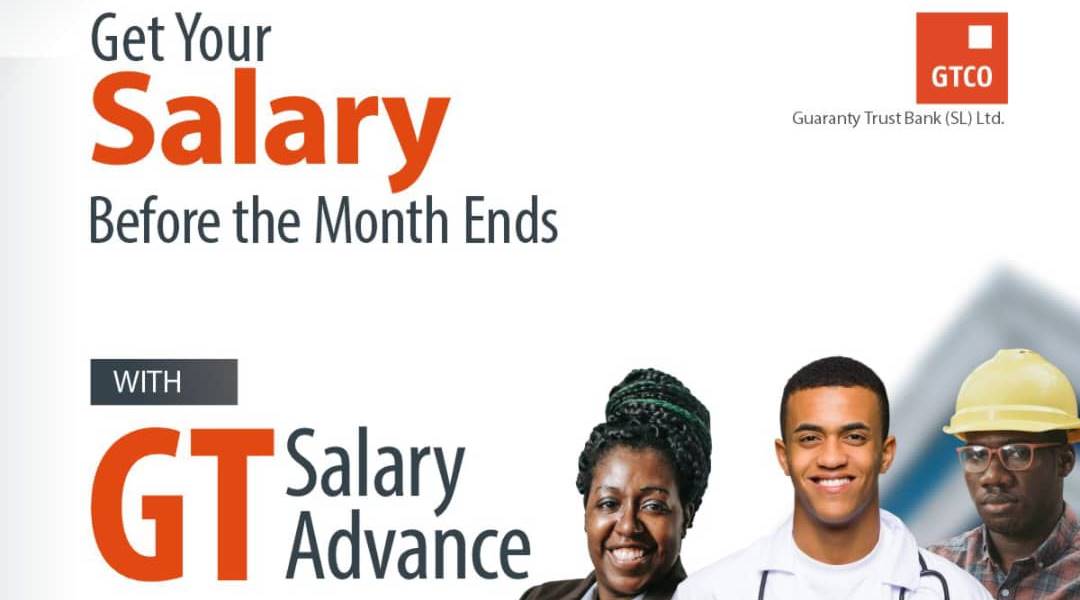 GTBank Introduces 80% Monthly Salary Advance Plan
GT Bank has introduced the Advance Salary Loan scheme that is targeted at salary earners who meet the Bank's Criteria.
Are you a salary earner with monthly salary income domiciled with GT Bank? Are financially trapped, looking for how to get a quick loan to enable you to settle your bills? Then you can apply for the GT Bank Advance Salary Loan.
The GT Bank Advance Salary Loan Scheme is a short-term loan given to employees based on their monthly salary. They are quick cash loans whose application process is usually easy, and funds are available to the borrowers after approval.
To qualify for this Loan.
The Borrower must have a salary account with GT Bank
Your account needs to have been active for at least three (3) months.
Your Employer must be willing to sign a letter of undertaking on your behalf.
Benefits from GT Bank Advance Salary Loan Scheme.
Get up to 80% of your Net Salary upfront.
The interest rate is very attractive.
Payment tenure is up to 24 months (2years).
Register With GT Bank now and apply for the Salary Advance Loan and Get some CASH before your salary is paid.