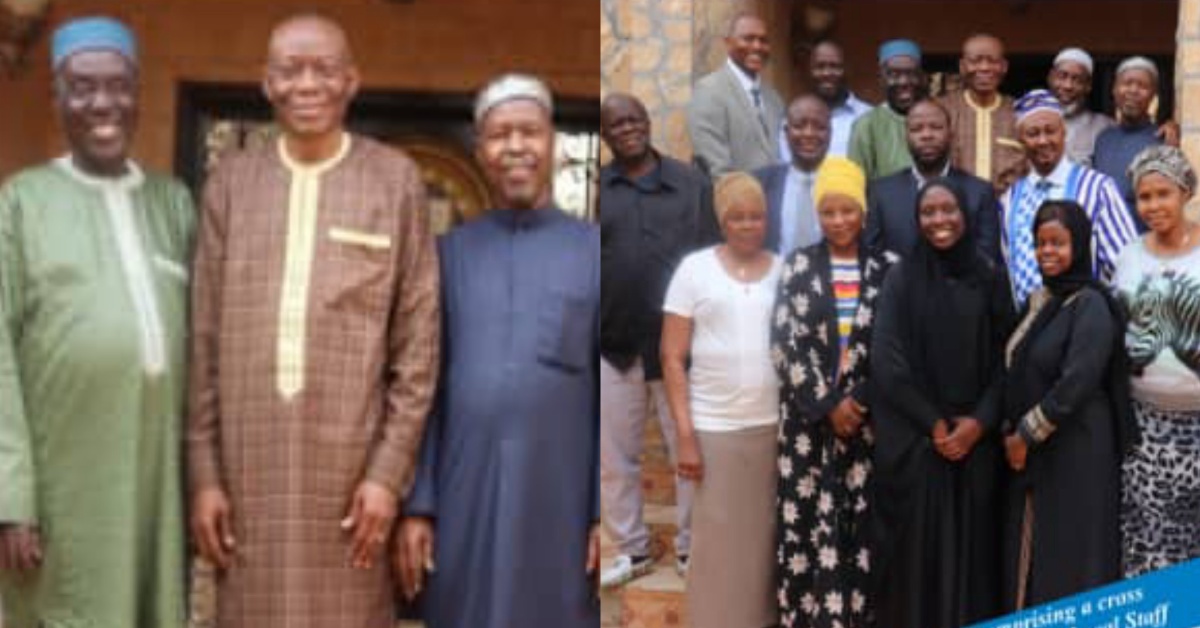 Sierra Leone Embassy in Saudi Arabia Bids Farewell to 2 Diplomats
The Embassy of the Republic of Sierra Leone in the Kingdom of Saudi Arabia has on Thursday 9 March 2023, organized a farewell ceremony in honor of two diplomats who have completed their tours of duty in Saudi Arabia.
Second Secretary, Sheikh Alhaji Sidikie Osman Mansaray, who assumed duty in December 2017, was recalled last year, while Second Secretary, Alhaji Jonas Mualymn Kpaka, who was posted to the Kingdom in March 2018, is retiring from the Civil Service after 10 years of active service.
Bidding farewell to the two diplomats, the Deputy Chief of Mission, Ambassador Mohamed Hassan Koroma, thanked the two diplomats for their dedicated service to the Mission and wished them the best of luck. Ambassador Koroma said he and the Embassy enjoyed a good working relationship with them.
"Sheikh Sidikie Mansaray was my Arabic Language teacher in Freetown and we were members of the same masjid. I am happy that he is returning to the Ministry of Foreign Affairs to continue with his civil service duties. As for Alhaji Kpaka, he is retiring because of time, not because he is tired, and he is now going to have privacy and enough time with his family," Ambassador Koroma said.
The Head of Chancery (HOC), Alhaji Ahmed Tejan Kabba, and the First Secretary, Mohamed Sulaiman Sankoh, expressed similar views about the outgoing second secretaries and wished them the best of luck.
The HOC said the Embassy thought it necessary to organize a farewell ceremony to celebrate and appreciate the good work the outgoing diplomats had done in serving Sierra Leone.
In their farewell statements, Alhaji Jonas Mualymn Kpaka and Sheikh Alhaji Osman Mansaray commended the Head of Mission, His Excellency Dr. Ibrahim Jalloh, the Deputy Chief of Mission, Ambassador Koroma, and the entire management and staff of the Mission for the teamwork spirit they enjoyed at the Embassy.
They said apart from the vast knowledge they gained during their service; it was also gratifying for them as Muslims to serve in the Kingdom of Saudi Arabia where they were able to perform the Hajj pilgrimage several times.
Ms. Bintu Collier and Alhaji Ibrahim Koi-Dowui, on behalf of the Local Staff of the Mission, said it was great working with the two departing diplomats and wished them the best in their future endeavors.
"Your departure is an indication that we will also have to leave this Mission one day. Therefore, we should all work in the best interest of our country," Alhaji Ibrahim Koi-Dowui concluded.
The two outgoing Second Secretaries have been replaced by First Secretaries, Mamodu Bai-Sesay and Mohamed Victor Kamara respectively.