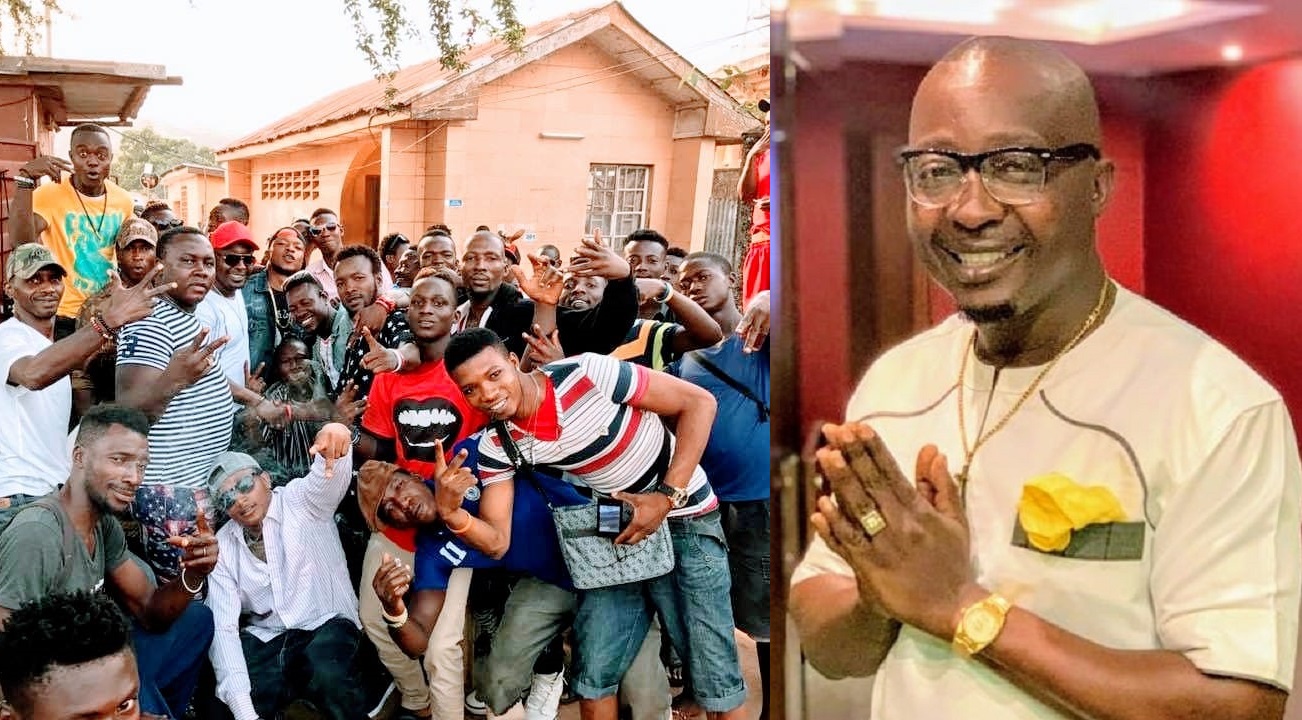 Philanthropist Ernest Cole Boost Communities in Sierra Leone
A Sierra Leonean- US based Philanthropist, Mr. Ernest Cole, has made significant contributions towards the socio-economic development of his country over the years.
In an exclusive interview with this reporter, Mr. Cole said, his desire to assist fellow compatriots is purely humanitarian and not for any personal interest. He added that, providing assistance for his people is his top most priority under the current circumstances.
Coming from a very humble beginning in Freetown, he has always maintained that posture of humility which reflects on his interactions with his compatriots both at home and abroad.
At some point, he visited the Adonkia Police Station and saw the need to assist the police officers. He therefore provided a out 140 boots, uniforms and complete set of paraphernalia.
He said, he was very impressed with the community policing strategy that was put in place to combat crime in the communities.
He also contributed immensely towards the complete rehabilitation of an old mosque at Frederick Street, Freetown and another one in Kabala town, Koinadugu District which were in very deplorable conditions.
At Mile 13, along Hamilton, Freetown, he bought school uniforms for over four hundred pupils, paid monthly salaries of teachers, feeding program, constructed water wells, school furnitures, and also sponsored the overall rehabilitation project.
During the flooding which caused the mudslide in Freetown, Mr. Cole assisted several victims with food, clothing, medication amongst others.
In the United States where he owns his private company, he has provided employment for hundreds of Sierra Leoneans and Africans in general.
This are the kind of people we need in our communities because he doesn't want to know which tribe or region one come from but will help when the need arises, remarked Mohamed Konteh a Sierra Leonean resident in Philadelphia, USA.