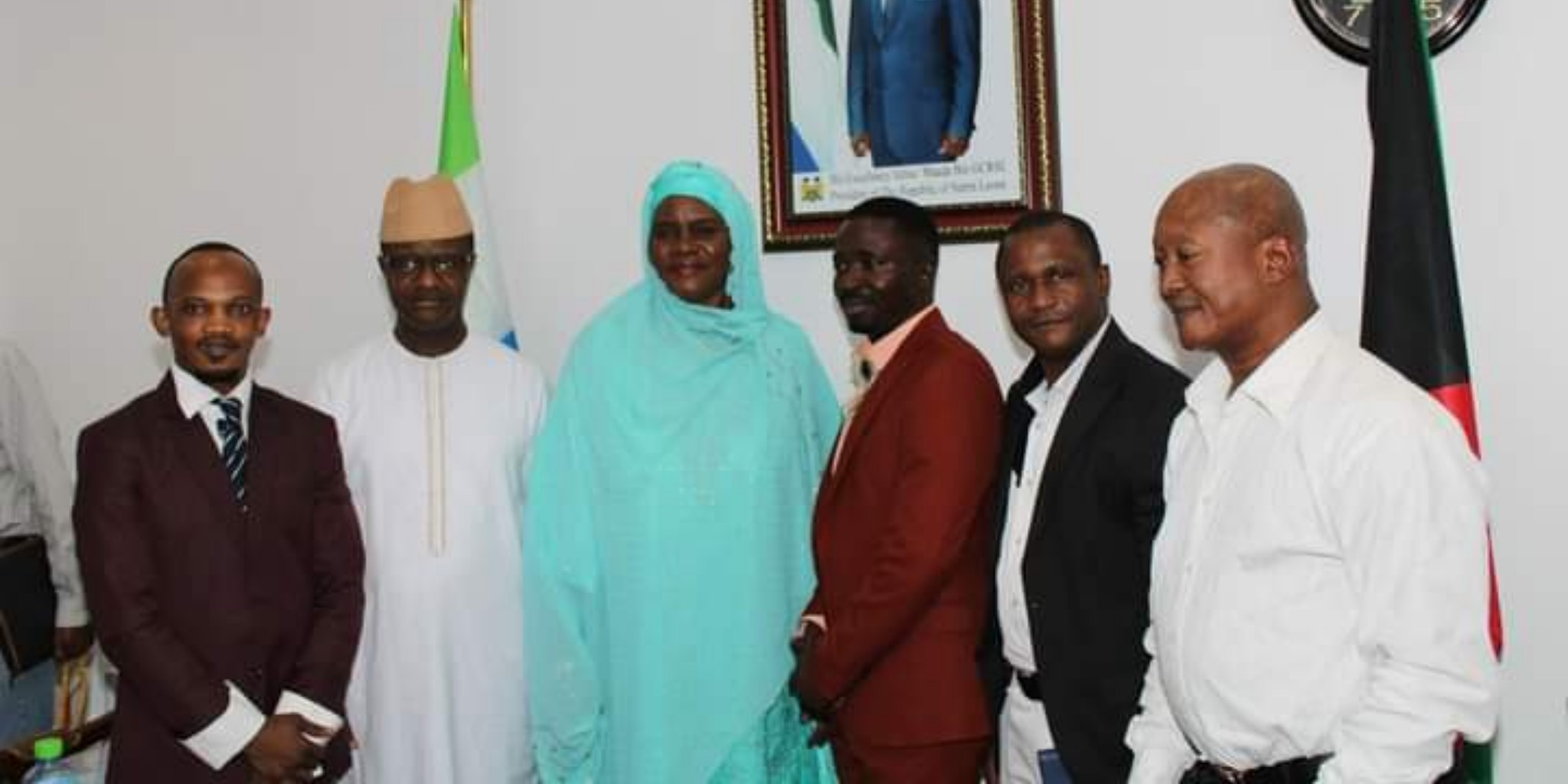 Sierra Leone Embassy in Kuwait Inaugurates New Union President
Following the recently-conducted Sierra Leone Union election, the Sierra Leone Embassy in the State of Kuwait, on Friday 6th May 2022, conducted the first-ever Inauguration/Handing Over Ceremony at the Chancery to officially usher in the newly-elected president to office.
Making a statement during the ceremony, Her Excellency Haja Ishata Thomas, Sierra Leone's Ambassador to the State of Kuwait, extended thanks and appreciation to the community, especially the Electoral Body, contestants and voters for the seamless outcome of the Union election, which was conducted in March 2022.
She stressed the role of the Mission in coordinating and spearheading the affairs of Sierra Leoneans in the State of Kuwait, noting her role in swiftly responding to the daily problems affecting them, which aimed at restoring sanity to the Community.
"Today, we have set a precedence that successive Union Presidents will follow; we have laid a strong foundation for a free, fair and credible election as well as an Inauguration Ceremony to restore dignity to the Union. I admonish the President-Elect to serve the community diligently, striving to unite Sierra Leoneans and seeking their interest beyond tribal, political and regional affiliation. Similarly, I encourage the community to work with the current administration to ensure lasting peace and harmony," Amb. Haja Ishata Thomas stated.
Handing over the staff of authority, the Interim President of the Union, Abubakarr Taylor Kamara, thanked the Mission and the community for delegating the responsibility to act as the caretaker president following the exit of the previous administration. He admonished the president-elect to serve the community devoid of political and tribal affiliation and assured him of his support at all times.
Subscribing to the oath of office, the President of the Sierra Leone Union in Kuwait, Brima Kebbie Kamara, congratulated contestants and voters for the peaceful conduct of the election, extending heartfelt appreciation to the Ambassador and the rest of the Mission's staff for their tireless commitment towards the community.
He vowed to serve the community, unite the various factions, and promised to work with the Embassy amicably to foster unity and progress amongst Sierra Leoneans in Kuwait.