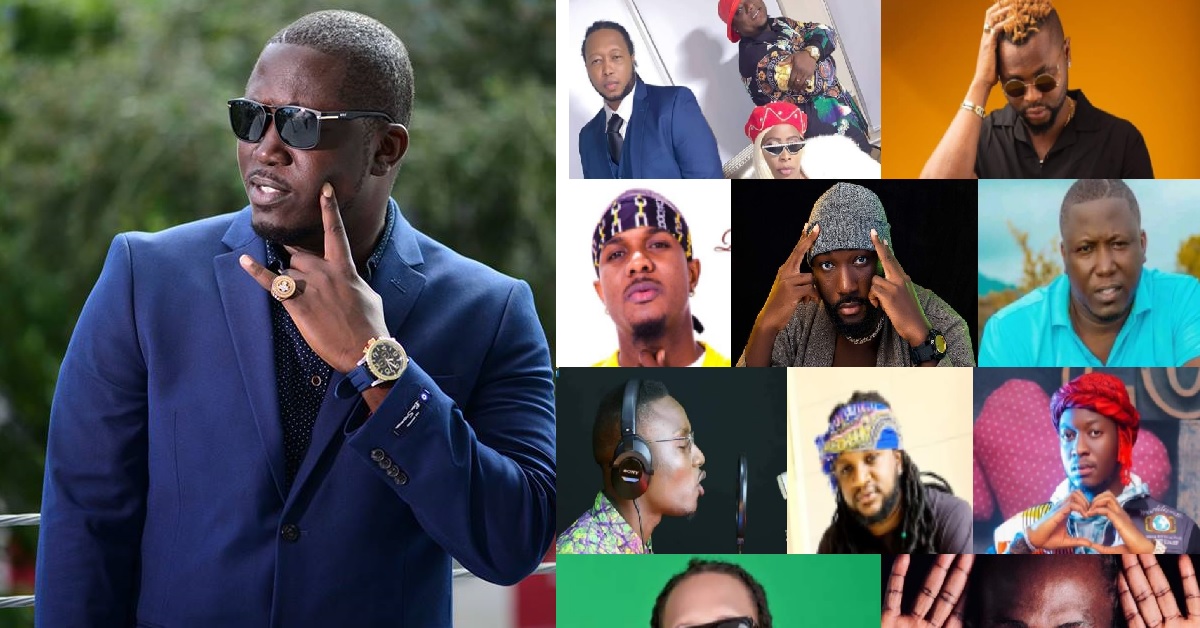 Another Resignation? "If You Think You're Sabotaging Ambassador Kao Denero You Are 'Chaping'"
The President of the Republic of Sierra Leone Rtd Brigadier Julius Maada Bio, made an appointment just to give entertainers the way to formally channel their cries and to make a better use of their artistic qualities, but from my lens its different.
follow through as i bring you up to speed as we turn the card over on the its right side, you all can recall that Dj Box started tough promotions for artists when he brought in his company Box Entertainment.
He wanted to help in the promotion and development of these artists in his own way, but after several years he was blackmailed by the same entertainers that he was promoting. they claimed that he was benefiting immensely from monies given by the APC Government under the leadership of President Ernest Bai Koroma.
Box later took the back seat after such frustrating moment from people he was using his own personal money to help.
This was what brought collabo who used his office as president of the Sierra Leone artist union to propel their activities which attracted the APC Government to support them but the same entertainers fought Prezo accusing him of being a politician.
The fight continued as every on wants to lead 'if noto me na you'. the big question is how long will these greedy entertainers continue to fight each other? when different governments keep on giving them the chances to develop their sector.
Now to what is at hand. To the So-called big artists that failed to summit their songs on the playlist. Do you think that by doing this you are affecting Ambassador Kao? The answer is a big no! So, keep drafting your own down falls because this will only expose you all.
"When the good Lord wants to make you succeed in life, he takes away all the bad people from around you and then bless you abundantly." Consequently, your behaviors are only exposing you as the bad eggs in the music industry.
Let me take point fingers to Prezo Koroma who is Secretary General for the board. "You were appointed when everyone was against the decision because of your previous attacks on Kao but the ambassador never went down such lines because he was looking at national interests despite your APC connection.
"Kao was open and ready to give you the opportunity to make a change as a person which you just kicked with your back heel but trust me you are not a good player that's why you had to "chap the ball" in such a disgraceful way!"
Kao is always going to be Kao so lets look at his office. He is there today and although you are not in the same political party, you should pray for him to succeed. Let us come together and support him whole heartedly.