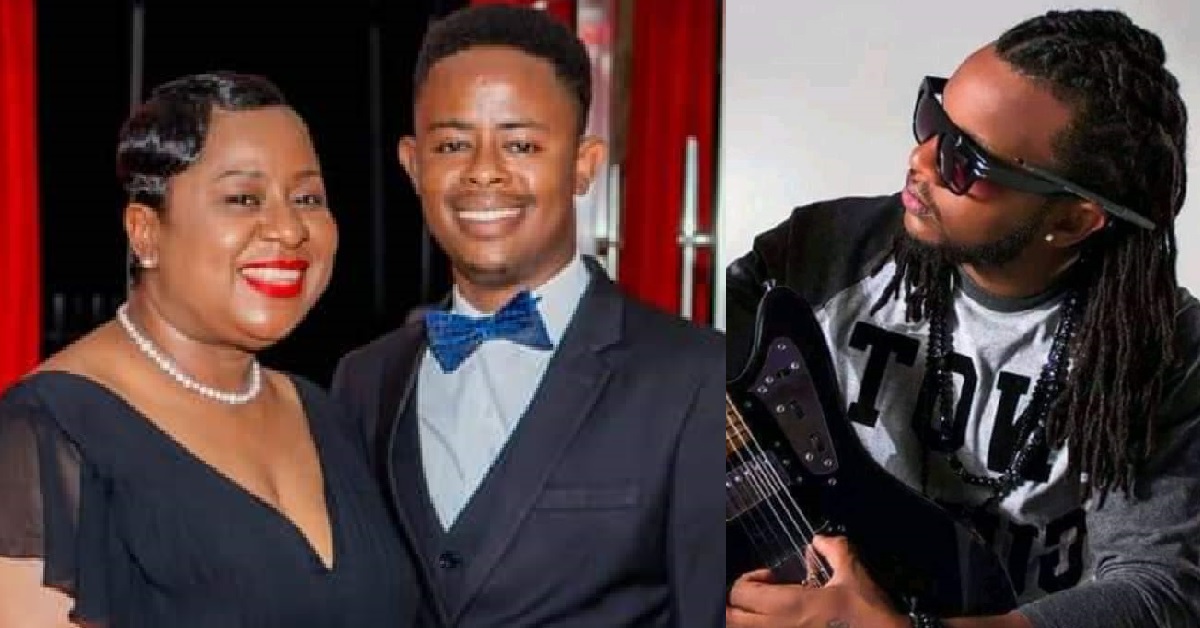 Asmaa James Son Mohamed Harass Barrie Blasts Boss La
The son of Asmaa James, Mohamed Harass Barrie was seen in a social media trending video defending his mother using the same derogatory words and language towards the late mother of popular rapper, Alhaji Amadu Bah commonly called Boss La.
On the video, Harass mentioned that, the way Boss La was given birth to, that is not the way their mother, Asmaa James gave birth to them. He continued insulting the rapper's late mother by using derogatory language directly. Harass added that, the issue should be taken off from professionalism. He said he will not allow anyone to insult his mother without insulting that person's parent in returns. He stated that, he can't able to fight Boss La neither take physical action against him. He said the only thing he can do to the rapper, is to repeat what he did by taking his phone, go online and insult his mother just like the way he insulted ours. He defended his mother that she was doing her job by informing the public.
Ambassador Mohamed Harass Barrie, a graduate of Fourah Bay College and a feminist insulted the late mother of Boss La after the rapper insulted their mother on a Facebook live on Sunday 12th December, 2021. A lot of institutions including Sierra Leone Association of Journalists (SLAJ) and individuals stood for Mrs. Asmaa James to take legal action against Boss La for such misconduct. On Thursday 16th December, the rapper was arrested by the Sierra Leone Police when trying to access American Embassy in Freetown for protection. He was transferred to the Criminal Investigation Department (CID) for questioning and later sent to the OSD Headquarters (Benghazi) in Freetown where he is locked up in a cell.
The insult from Boss La came after radio Democracy 98.1FM aired news of the rapper that the Court of Sierra Leone has ordered a bench warrant for him for failing to appear court. On the live video, the rapper explained that, he appeared court for over nine (9) times without the complainant. According to him, the media should have reported that but they ignored it. He added that, the single day that he failed to appear and the court ordered bench warrant, the media reported it. Out of anger, the Boss La used derogatory language against the popularly journalist and station manager for radio Democracy, Mrs. Asmaa James for reporting the news without his own side of the story.
However, the son of Asmaa James, Mohamed Harass Barrie took to social media and used derogatory language against Boss La's late mother.