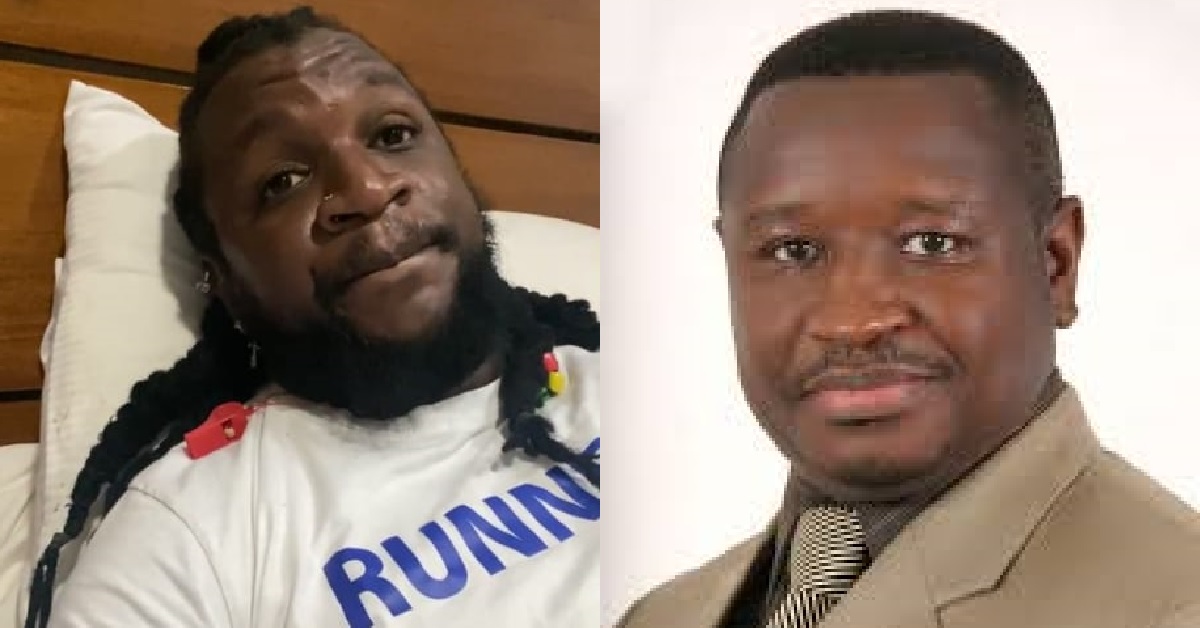 Boss La Speaks on Dubai Expo And Deportation of Sierra Leoneans From Germany
The CEO of Red Flag Muzik, Alhaji Amadu Bah popularly known as Boss La has thrown light on the ongoing Dubai Expo 2020 and the deportation of Sierra Leoneans from Germany.
On his Facebook live, the rapper talked about the Dubai trip of His Excellency Julius Maada Bio, First Lady Fatima Bio and his colleague artistes for the global platform of Dubai Expo.
According to the rapper, going with Sierra Leonean artistes to Dubai at the Dubai Expo 2020 to represent Sierra Leone is a good idea. Boss La supported the idea. He said nothing is wrong going with Sierra Leonean artistes. He described the event as an ongoing thing and it is the first time for Sierra Leone to participate into such platform.
The rapper added that, some people have problem with the selection of the artistes. He also debunked their perception about the selection of the artistes. He said there is nothing wrong with the artistes selected to represent Sierra Leone. He advised people to remove politics out of it.
"Dubai is a country that anyone can go. It's a tourist country that you can visit as long as you have money and your documents are inline".
"If we are making news about the Dubai Expo, why not talking about the situation in Germany? Our brothers and sisters find their ways to Germany through Libya. They are there fighting for survivals and they want to deport them to Sierra Leone. Why not talking about it" – he cautioned.
Gambia will never allow to send delegation to Germany to sign a document that will give the right to German Government to deport it people back home.
"You never find ways for them to go there, you never maintain the country to prevent those people from leaving the country. Why do you send delegates to Germany to sign the bill for the deportation of our brothers and sisters in Germany"? Boss La asked with anger.
"I don't want to talk and people start thinking that I am only referring to the present government. Some of them left during the past APC government. Please help our family members in Germany that are having sleepless night for them not to be deported." He pleaded to the present government.
He brought instance of German Chelsea football Star, Antonio Rudiger. He said no one knows how the football star went to Germany. Maybe he used the same route others are using now. But now, he is doing good things to Sierra Leone. He has donated thousands of facemasks and he is motivating the national team players, Leone Stars and doing other great things for Sierra Leone.
"We have lost lot of Sierra Leoneans through Libya desert and the Mediterranean Sea just to reach Europe. Many of my fans died there. Getting there through Italy is a dream come true for them. Some of them have already started families there. I felt sad seeing them protesting in Germany against their deportation. We are begging the government not to allow them to come back". Boss La lamented.
"Please President Bio, we know you are the President and the Leader. You have the power for them to come and not to come. There should be dialogue for them to stay. Please Mr President, find a way to settle this issue. Some people don't want to come back because if they come back home, they might not be able to go back. Let give them another try." He pleaded to President Bio.
He concluded by begging President Bio to help Sierra Leoneans in Germany against deportation. He sent his best wishes to them and advised them to continue praying, sleep well and have enough food.