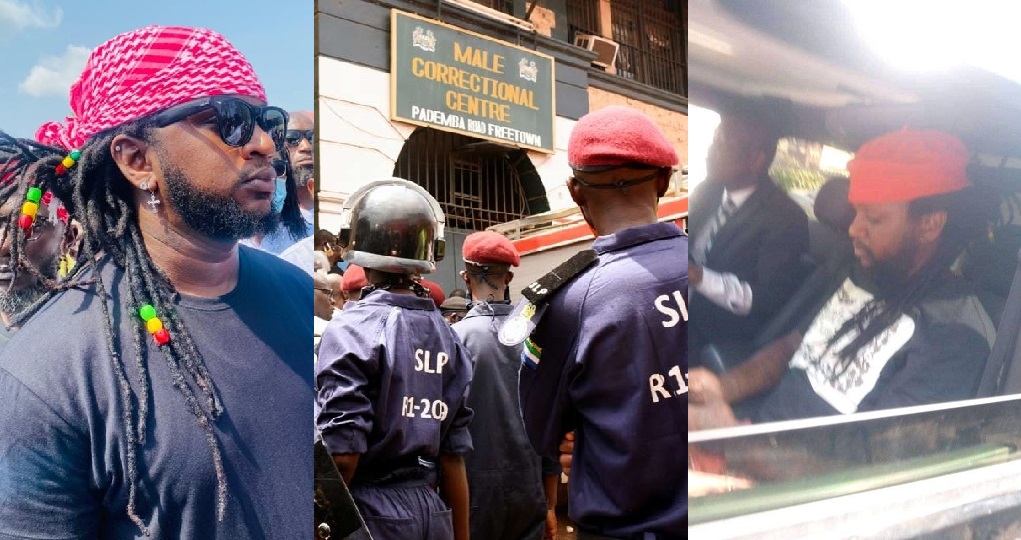 BREAKING: Popular Rapper, Boss La Finally Released From Prison
Popular Sierra Leonean Rapper, Alhaji Amadu Bah commonly known as Boss La has been released from Pademba Road Correctional Centre where He was remanded since Tuesday.
Boss La was arrested on Thursday 16th December, 2021 just few hours after the Inspector-General of Sierra Leone Police, Ambrose Sovula declared him wanted during police weekly Press Briefing held on Thursday at the Police Headquarters in Freetown.
LAJ was declared wanted by the police for public insult & misconduct which is a criminal charge under the 1965 public order act. and a sum of Five Million Leones (Le5,000,000) was placed for any information leading to his arrest.
His arrest came after insulting Popular Journalist  and Station Manager for Radio Democracy, Asmaa James on his Facebook live on 12th December, 2021 for airing the news of his bench warrant issued by the Court of Sierra Leone on her radio station without getting his own side of the story.
Before his arrest, Boss La was previously facing Magistrate Court on allegations of assault on police contrary to section 39 of the police Act No.7 of 1964, disorderly behavior contrary to section 12 of the public order Act No.46 of 1965 as repealed and replaced by Section 12 (a) of Act No15 of 1973 and Riotous conduct contrary to Section 12(a) of the Public Order Act No.46 of 1965 as repealed and replaced by Act No15 of 1973.
When Boss La appeared in court on Tuesday, Magistrate Kekura remanded him and adjourned the matter to the 28th December 2021. However, he has now been granted bail today 28th December 2021 after promising to appear in court as directed.
Magistrate Kekura also rescinded the wanted warrant of the Rapper and informed that he has not received any case before him from Journalist Asmaa James. He clarified that the matter before him was regarding the bench warrant issued, which escalated due to the fact that the police couldn't reach him to give him the warrant.