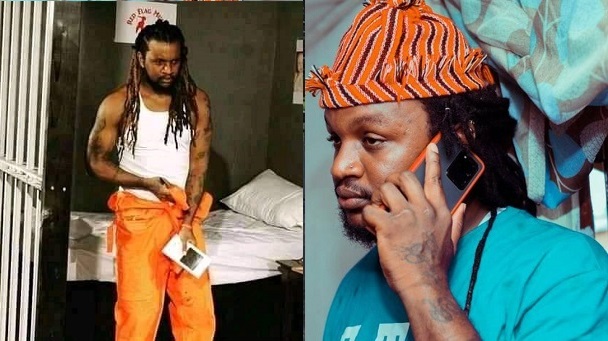 JUST IN: Boss LA Sends Emotional Message to His Fans Ahead of His Court Appearance
Sierra Leonean rapper, Alhaji Amadu Bah also known as Boss LA has sent an emotional message to his fans ahead of his court appearance on 30th July, 2021.
The popular rapper was alleged by a businessman called Osman Jalloh commonly known as OJ for robbery and assault. This occurred when both parties involved in a fight at Swiss Spirit Hotel at Spur Road that led to the arrest and detention of Boss LA at Benghazi. OJ alleged that his bag that contains all his values like earpod, phones, documents and other values was stolen during the fight.
Sierra Leone All Stars President; Milton Koker popular known as Colabo, Ambassador for Entertainment; Kao Denero and other entertainers have been at the Criminal Investigation Department (CID) to stop the case from being charged to court.
With all the efforts, the matter has been charged to court. The rapper will appear in court on 30th July, 2021. Ahead of his appearance, Boss LA sent emotional message to his fans, friends and family members.
On his message, the rapper called on God disgrace him if he has ever robbed or stole from someone. He asked for justice and he want the truth to come out. Boss LA extended his thanks and appreciations to his fans, family members and friends. He made it clear that he will appear in court tomorrow at Pademba Road Court number 1 at 10:00AM.