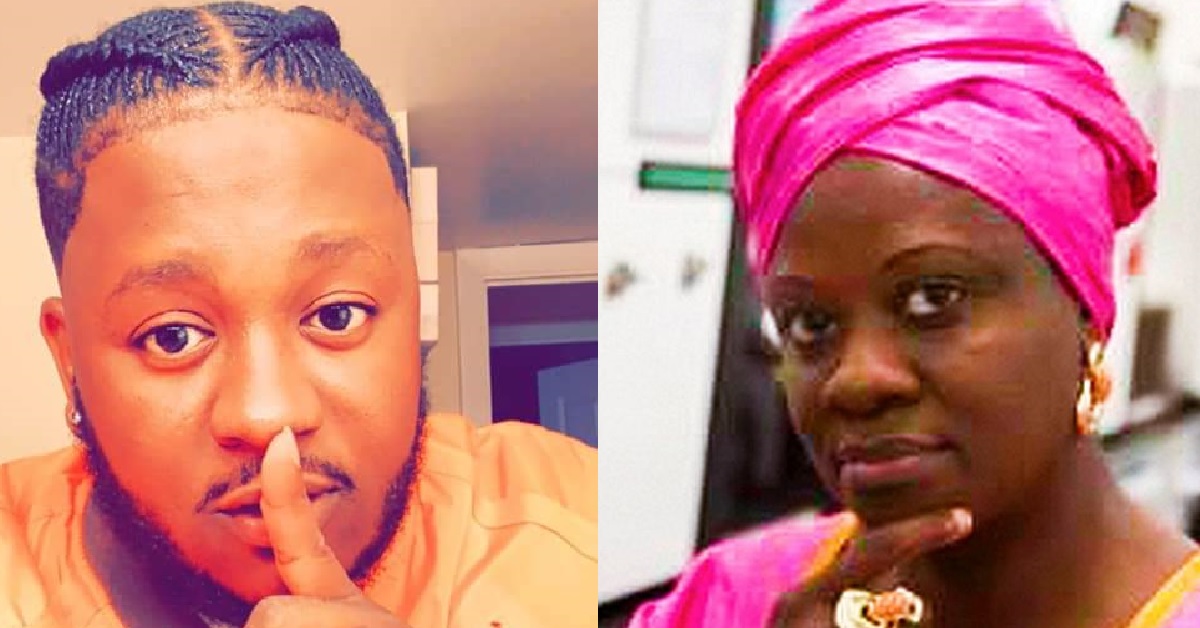 "I Hope it is Not For Political Reasons" – Rapper Cool J Cautions Sylvia Blyden
Actor, rapper and CEO of Black Conscious Movement, Cool J has reacted to popular politician, Dr. Sylvia Olayinka Blyden posts as she shared pictures of him and Bo Rangers striker, Musa Tombo and his wife, Hawa Tombo.
The rapper made this reaction on his Facebook page where he stated that, the popular politician is showing so much care for Musa and Hawa Tombo nowadays. He cautioned her if she is not doing it for political reasons.
"All of the sudden Sylvia Olayinka Blyden care about Hawa Tombo n Musa. Ar hope say no to for political reasons oh. Just saying." He posted.
With a polite response from Sylvia Blyden, she took to the comment section of Cool J's post and debunked the statement of the hitmaker that her care for Musa and Hawa Tombo is not for political reasons and it was not "all of a sudden" as the rapper described it. She directed him to her Twitter handle and other social media accounts to know that she has always been supporting the trending couple.
"No dears. And it was not "all of a sudden". Please check my Twitter account and other social media handles and you will see I have always supported them. God bless and have a good day." She responded.
This came after Dr. Sylvia Blyden shared photos of her and Musa Tombo they took in Bo Town during her lectures at Njala Bo Campus. The popular politician humbly took photos with the footballer and shared them on her Facebook page. She also met with Hawa Tombo at Sea Coach Express and humbly took photos with her as well. These photos were also shared on her Facebook page with inspirational message.
However, the Mr 'Prove Dem Wrong' hitmaker was surprised to see Sylvia Blyden sharing photos she simultaneously took with Musa and Hawa Tombo on her Facebook page with powerful messages. To clear her doubt, Cool J raised concern that, he hopes Sylvia Blyden's move is not for political reason. Dr. Sylvia Blyden calmly responded that, it is not for political reason.