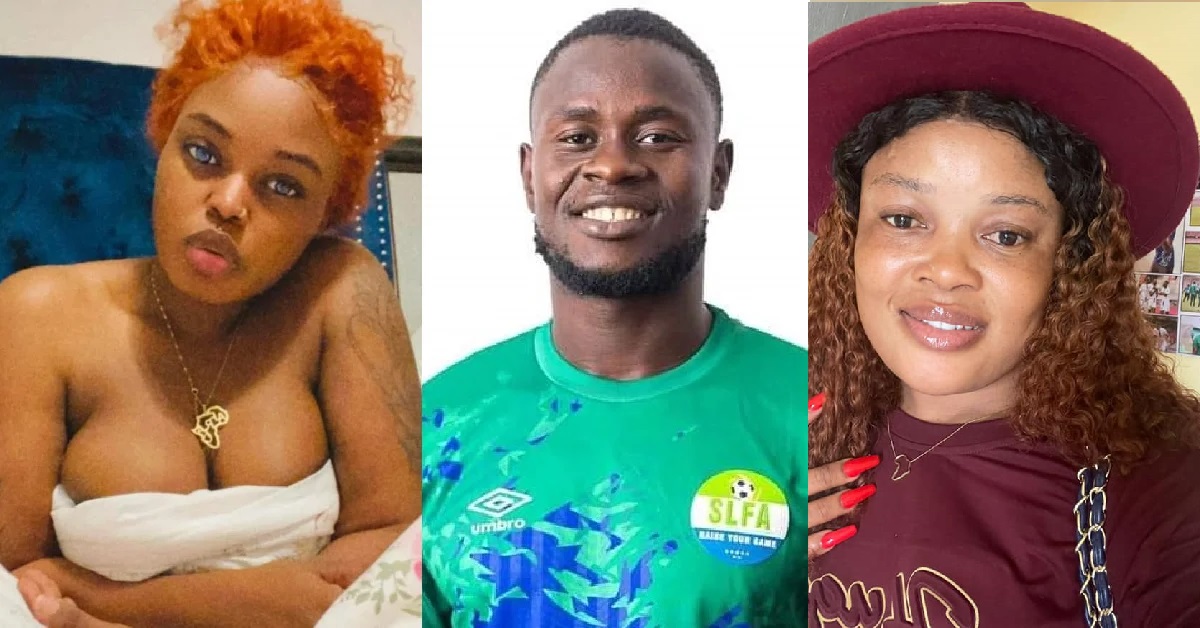 Julie Tombo Gives Hawa Tombo 3 Hours Ultimatum to Release Alleged Tape
Housemates Salone Contestant, Hassanatu Julie Conteh 'Julie Tombo' has given Hawa Tombo, the wife of Leone Stars Striker, Musa Tombo a three hour ultimatum to release an alleged tape.
This follow days after Hawa Tombo, the wife Sierra Leone's footballer, Musa Noah Kamara popularly known as 'Musa Tombo' on a video shared on social media accused United States based reality TV show aspirant, Julie Tombo of sleeping with her husband.
In the video, Hawa disclosed range of issues and challenges she has been facing in her marital life.
She continued by expressing her disappointment at Julie Tombo for going to the extreme of sleeping with her husband on their matrimonial bed while she traveled to Ghana.
The wife of Musa Tombo explained that she had gone through a lot and still going through a lot in her matrimonial home, adding that she been fighting with different approaches all for the sake of Musa including traditional fetish means "Juju".
However, reacting to the allegations in a video on Monday, Julie Tombo described Hawa's allegations as lies while giving her an ultimatum to release the 'so called' videos.