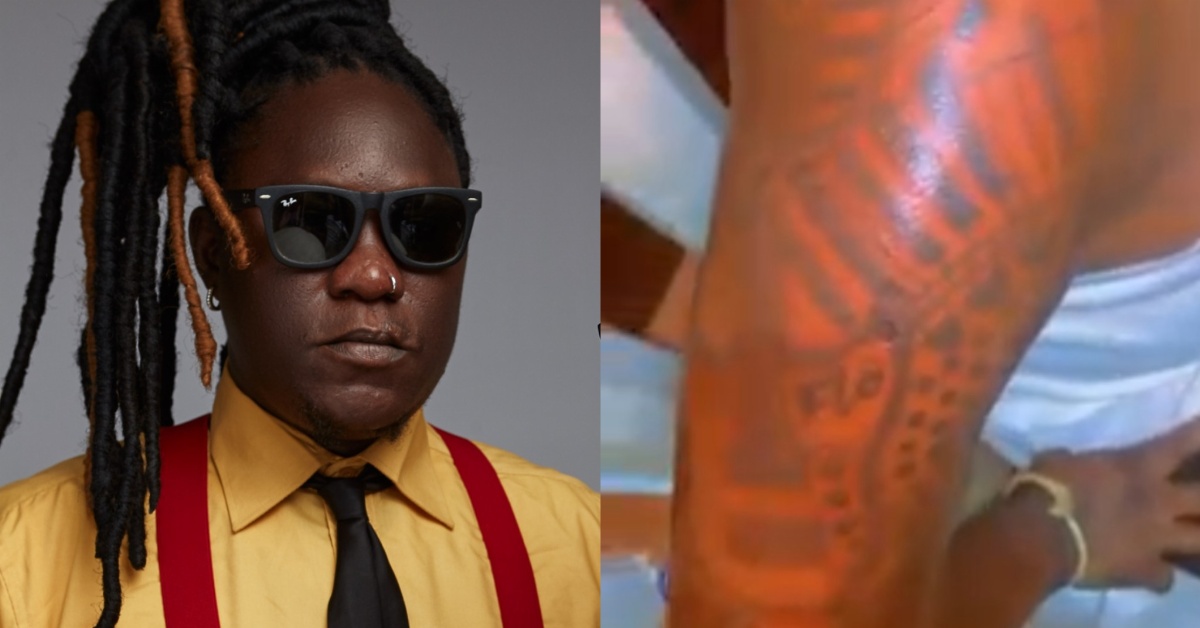 Kontri Boss Tattoes Wife's Name on Right Arm
Popular Musician and Ex-Housemate of The Housemate Salone Reality TV Show, Edward Wright popularly known as Country Boss has gotten a new tattoo with his wife's name on his right arm
The popular musician shared the making of the tattoo on his Instagram handle which shows Wright cool throughout the process.
In his latest post on his Insta story, the reality star showed off a new tattoo on his arm which went all the way up to his shoulder with the caption;
With the caption;
"Renea Floretta Wade I put ur name on my body to show this love is forever
In life when u meet a good woman be ready to show the world u love and care for her Don't walk away for cheap reasons and hope to return
That's why the wise ones once said U will never miss the water until it runs dry
Wea Krio boy greep E at for lef o0000 So stop trying" (sic)
Celebrity and tattoos are like bread and butter, they are usually found together.
It is very hard to find a celebrity who doesn't have a tattoo no matter how tiny it is.
Watch Video;