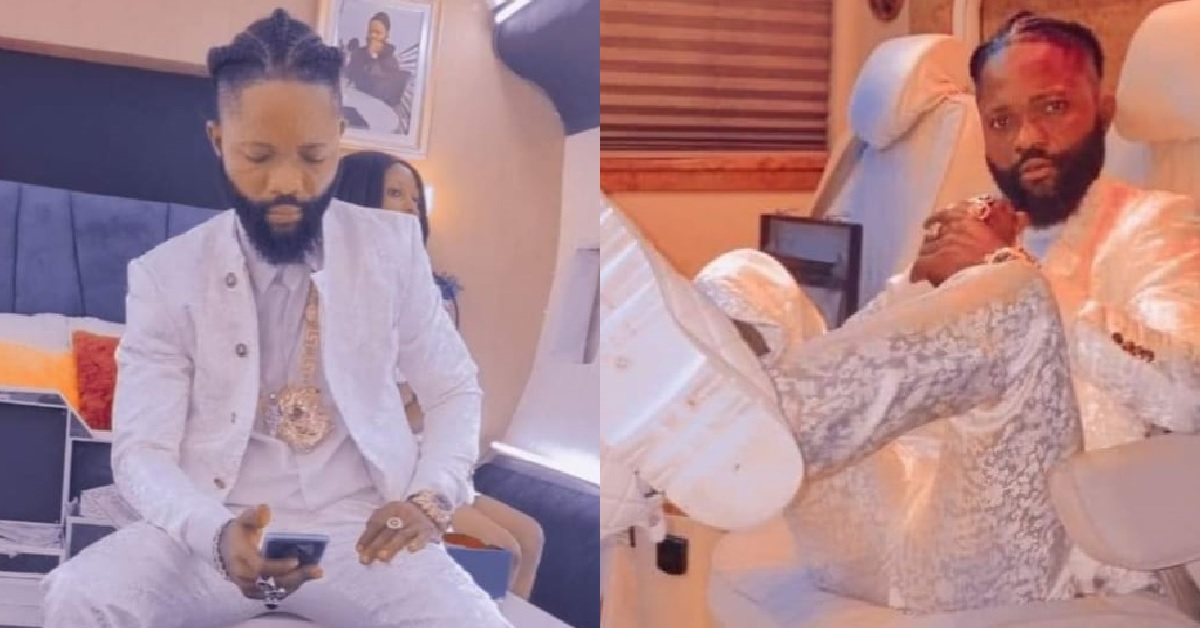 Popular Magician, LAC to Disburse Le1Billion to Sierra Leoneans
On a TikTok video that surfaced the web hours ago, prominent Magician, Baimba Moiforay, popularly known as LAC aka world boss has disclosed to disburse a sum of Le1Billion (old currency) to Sierra Leone.
LAC aka world boss who on a video disclosed his intention of donating a huge sum of money to the entire country on this new video of his, affirmed that the money he intended to donate is still available but continued that the donation is not meant for one person but to Sierra Leoneans.
In disbursing the money ahead, LAC disclosed that a portion of Le1Billion he invented to donate goes to Government of Sierra Leone to continue their developmental projects in communities. He added that, an other fraction of the money is meant for Wellington fire survivors incident that occured on 5th November, 2021.
Adding the number of legit Sierra Leoneans entitled to his donation, LAC continue that a percentage of the donation is meant for the victims of the August 10th protest in Sierra Leone. This involves police and citizens that lost there lives in the said event.
As the country has had stories of Sierra Leoneans suffering in the diaspora, in foreign countries, LAC included part of his donation to them. This he said, the money could be used to buy food or bring some back home.
Another set of Sierra Leoneans included in the Le1Billion budget were the victims of landslide and flooding in Sierra Leone. This includes the recent landslide in looking town that resulted to the death of 6 members of a family leaving two survivors.
Sierra Leone is a country for all, be you insane or not. As a result of this quality the country posseses, LAC has included insane persons like Blacker and Sasquo in the said Le1Billion budget. Okada and Kekeh riders are also in the budget as main junctions of these bike riders will benefit free fuel donation.
In his conclusion disbursing the donation, LAC disclosed that part of the money will be given to the president of Sierra Leone, His Excellency, Julius Maada Bio as a support to the free quality education project.
WATCH VIDEO: