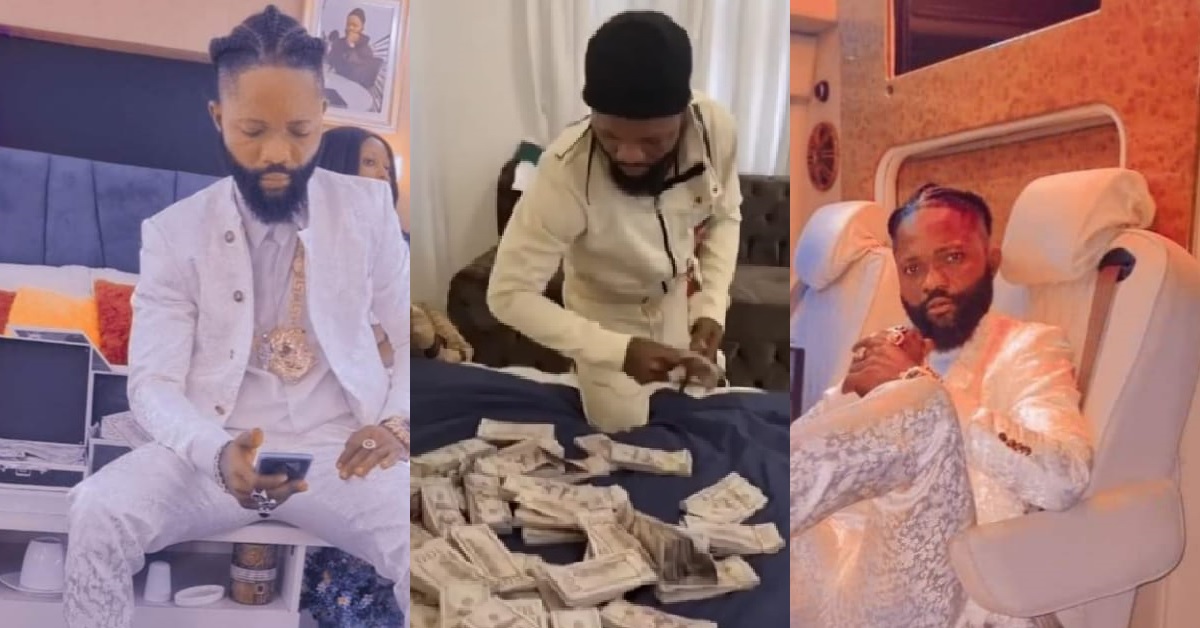 Popular Magician, LAC Reveals His Net Worth And Sources of Wealth
Wanted magician, Baimba Moiforay popularly known as LA Chocolate has revealed his net worth and sources of his wealth during an interview on BORN 2 BLOG Facebook page.
According to the fugitive, he made his wealth before going to prison in 2016 through network when he performed at Bo Coronation Field. He explained how he encountered with a rich friend called Roy who adopted him as a brother and introduced him to his family in Cape Verde and Germany. LAC boasted that, he was controlling the riches of Roy.
"The first money that I made was the time I performed at Bo Coronation Field when I met with a white guy called Roy. He took me to Freetown and rented a place for me. He flew with me to Cape Verde and introduced me to his family. He is a very rich fellow. He has private jet and has everything. From Cape Verde, he flew with me to Berlin, Germany. We were moving and he connected me to families. He adopted me as his brother, taught me how to be kind and I was controlling most of his riches."
He also revealed that, pure heart and spirit of giving is opening doors for him. He advised Sierra Leoneans to have good heart and that will open doors for them.
"That is the reason God said every human being should have a pure heart and because of the pure heart that I have is the one giving me money and doors are opening for me. If you want to know how I am getting money, get good heart, doors will open for you but when you have bad heart, doors will not open for you. Some people have money but they don't have spirit of giving. There are people in Sierra Leone that have money but they don't have the spirit of giving. So, I don't call them rich people. Some of us that have money that are giving they are telling us we are showing off."
He asked why people want to know his source of income. He advised them to ask their parents where they are getting their money to take care of them.
"I don't really understand why people are asking for my source of income. You can ask your mother, father and brothers where they are getting their own money."
LAC also revealed that, his new mansion that he bought for himself as present to celebrate Sierra Leone 61st Independence Day worth millions of Dollars and the renovation of the interior cost him over USD50,000. The popular magician also released a video earlier stating his net worth which he claimed to be over five million US Dollars.