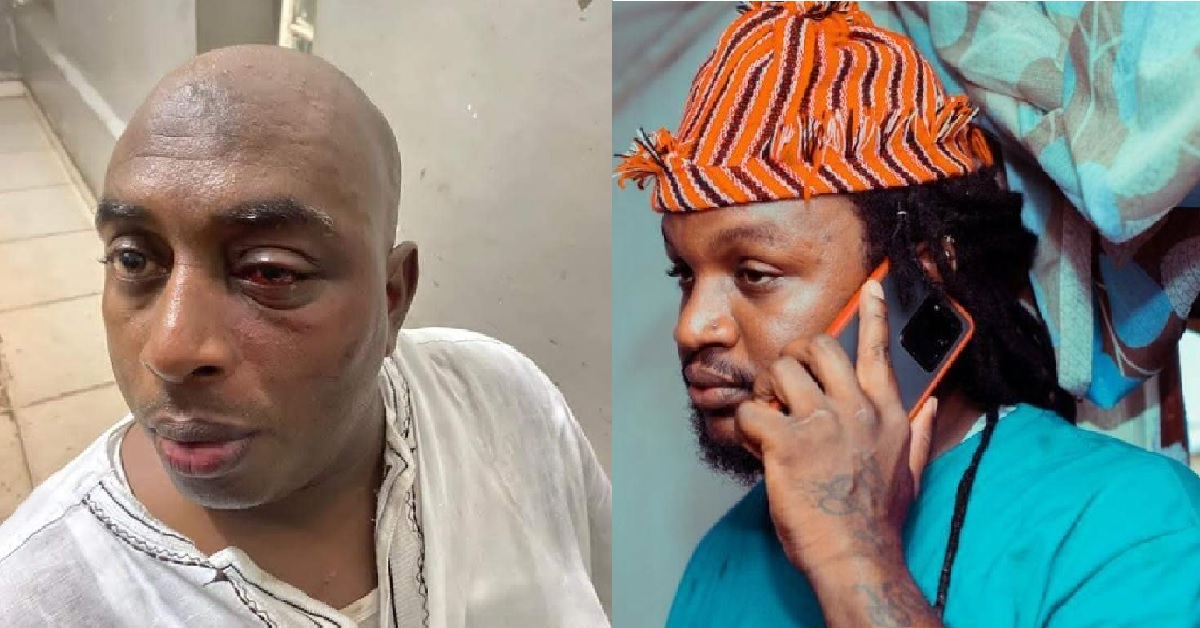 Main Suspect in Boss La's Case Escapes
Edward Sahr James aka Junior, the main suspect in the assault case involving popular Rapper, Boss La and Business man, Osman Jalloh has escaped.
Sierraloaded reports that Junior took to his heels after he was released from the Connaught Hospital where he was receiving treatment for injuries he sustained on Friday night.
Sources told Sierraloaded that Junior was the first to attack Business Man Osman Jalloh at the Swiss Hotel at Spur Road on Friday night (15th July 2021) before he was joined by Boss la and 3 other guys.
Although Junior was initially arrested together with Boss La, but was later taken to the hospital for treatment.
Osman Jalloh aka OJ who recently came to Sierra Leone from the UK on a business trip, explained what happened at the Swiss Hotel on Friday night.
He said he left Freetown in the morning hours of Friday 15 July to meet his business partners in Bo City where they transacted some precious minerals. OJ returned to Freetown the same day, carrying with him some cash, personal belongings and minerals in his bag.
Upon entering Swiss Hotel to meet another business partner, he saw a vehicle approaching behind him. The main suspect Junior together with Boss La were approaching him with abusive words.
He added that he was first physically assaulted by Junior before Boss La and the 3 other boys joined in harassing and beating him up helplessly. According to OJ, even the few security men at the hotel couldn't stand Boss La and his friends.
They smashed the windscreen and back glass of the white range rover car he was carrying and took away his phones and bag containing the cash in dollars, passports and minerals. Jalloh explained that had it not been for the timely intervention of the youths of Lumley community, he would have been killed. He said his attackers also chased him inside the hotel where he ran to seek refuge.