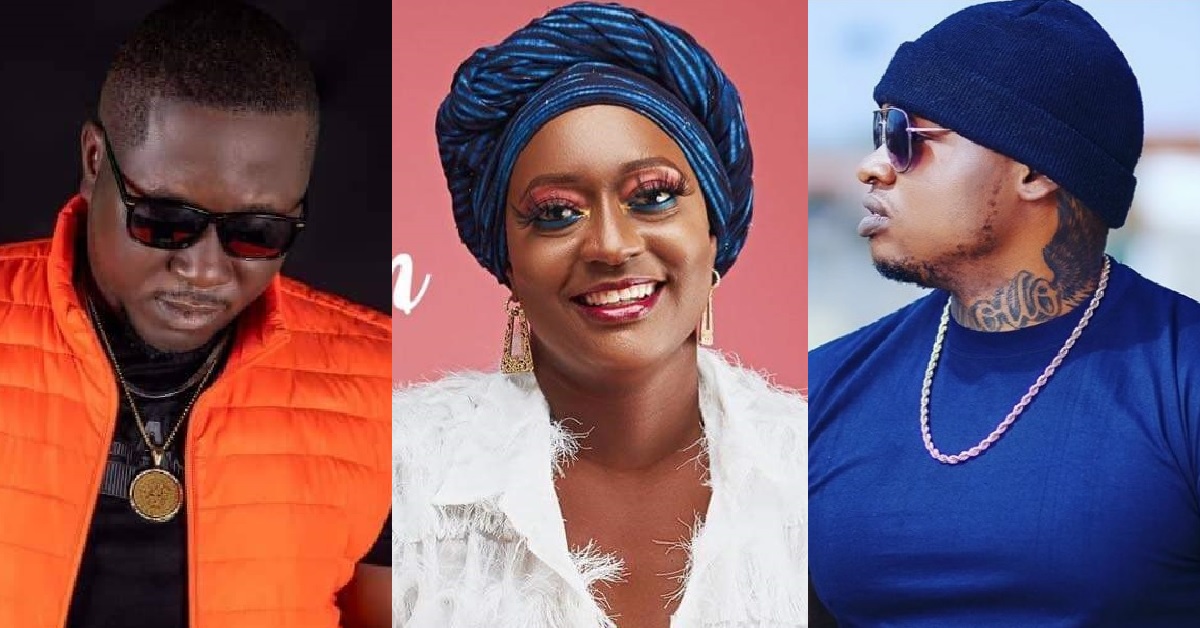 "The Time Will Come When Your Enemies Will Pay You For Your Audience" – Natasha Beckley Sends Shot at Kao Denero (Video)
Sierra Leonean rapper and Miss Sierra Leone 2011, Natasha Beckley also known as Swadu sent a shot at Kao Denero for inviting Khaligraph Jones to Sierra Leone for 'Back to My Root' festival after dissing him.
The rapper shared a video of her and Khaligraph Jones which they made during her visit in Kenya for Sarkodie's 'No Pressure' album listening party. In her post, she stated that time will come when people that hate and envy your success, will pay you for your audience. "The time will come, your enemies, those that hate you, those that try to turn people against you, those that envy you, those jealous of your SUCCESS will pay you for your audience. Happy Saturday, let the people say AMEN.
Flashback Kenya 🇰🇪". She wrote.
Sierra Leoneans saw this as a shot at Kao Denero after he released the list of musicians that will be invited for the 'Back to My Root' festival. Kenyan rapper, Khaligraph Jones is stated as the international guest for the event whom he was dissing.
In 2021, Swadu went to Nigeria to promote her album 'Freetown The Recipe'. While on her promotion, she met with Sarkodie who went to Nigeria to promote his 'No Pressure' album. She also met with Phyno, Vector, Ice Prince and other celebrities and took photos with them.
She was invited in Kenya to a beauty pageant show and fortunately, Sarkodie was having his album release party in Kenya. She attended the album release party which Khaligraph Jones was in attendance. Natasha took a picture and video with Khaligraph Jones.
As she came back home to Sierra Leone from Kenya, the rapper shared the photos and videos of her with Khaligraph Jones, Sarkodie and Vector. As the photos were trending online, Kao Denero took to Instagram and posted;
" 😂Lol I most be a losser to be hatting on someone for taking pics with niggs I have no respect smh
We are comfortable here let see how far Natasha Beckley goes with all the pic's wishing her well"
Natasha responded that, she has no intention to compete with musicians in Sierra Leone and she love and respect Kao Denero. She replied Kao Denero's Instagram post on Facebook. She wrote;
"So excited to be back home. Last night as I got in, I had a studio session with STO/Eddy 441 in makeni.  As Sierra Leonean entertainers we are all playing our part, to make our fans and country proud.
I have no intentions to compete with artists from my country , I believe at this point our mission is to challange Africa. SALONE THIS IS OUR TIME. I have nothing but love and respect for ambassador Kaolastkingdenero , his lyrical skill and experience makes him one of the best musicians from Sierra Leone, and arguably one of Africa's best rappers.
My job is to compliment his your efforts , to make all Sierra Leoneans proud. My connection with African artist is to introduce myself , to build relationships and to let africa know that there is a lyrical storm coming , and she's from Sierra Leone.
Thank you all for the support. Sierra Leone I'm ready Natasha Beckley".
Meanwhile, Natasha shared a video of her video and Khaligraph Jones after the rapper was revealed as the International guest for 'Back to My Root' festival literally sending a message to Kao Denero that, he invited the person that he has been dissing.
WATCH VIDEO: