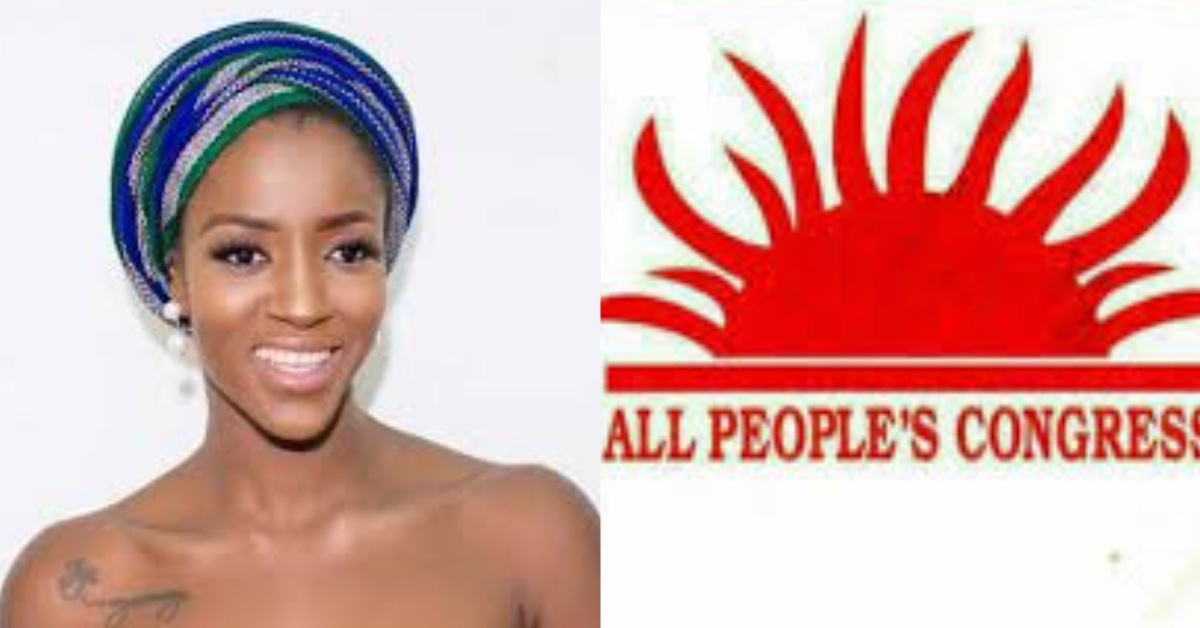 Zainab Sheriff Blasts APC
Popular Sierra Leonean Musician, entrepreneur, and CEO of Big Sister Reality TV show Zainab Sheriff has called out the APC for not entrusting women in Leadership positions.
She made this call on her Facebook page on Thursday 16th March, 2023.
According to Sheriff, it is clear that the future of women is bleak in the two parties, especially in the APC.
She sighted some areas the APC is lagging, pointing out how they've neglected and continue to neglect women in the party.
Read full post below:
"Their failure to include a woman in the team to State House in this special year means we the women have to make rethink our position.
Truth be told the APC party has a poor record of handling women. At least the SLPP has demonstrated that they can entrust leadership to a woman by appointing Dr. Kadie Sesay as its Running Mate in 2012. What has the APC done in that direction?
Another issue I wish to point out about the management of the APC is that it is tribally and regionally biased. The current executive is full of people from one side of the country, that is the Northwest.
For women in their executive, no major position was given to a woman aside from the Women's Leader which is exclusively reserved for them.
If not a woman we were expecting the Running Mate to have come from the East or the South so that we will have some regional balance. But they blatantly denied us that.
Another area of gender or regional bias in the APC is their selection of the Campaign Chairman. One would have thought that they would at least consider a Southeasterner or a woman. But even in the selection of their regional campaign managers, there are no women.
My people, I can tell you that we the northerners have a poor record of handling women. My mother is a Fullah. And I am conversant with their paternalistic approach to women. They consider women as mere commodities, which is why they give their 14-year-old daughters for marriage. That condescending attitude to women is what is found in the APC.
Northerners do not encourage women's leadership since before independence. That is why we have many women chiefs in the south none in the north. Madam Yoko was a Mende woman, and Ella Koblo was a Mende Woman. After Ella Koblo Gulama it took many years for a Temne woman or Northern woman to sit in our parliament.
The APC was in power for 11 years but they could not pass the gender act. It takes a Maada Bio to do that. Maada Bio signed the 30% quota for women but Ernest Koroma keep it in his drawers for 10 years.
Ernest Koroma changed Sam Sumana for Victor Foh instead of a woman. How does Victor Foh Connect?
My people in my next video I will make a position on which way we should go. We need people who value us. Not those who take us for granted. Women, we need to make our statement heard loud and clear. If not we will always continue to be in the back seat.