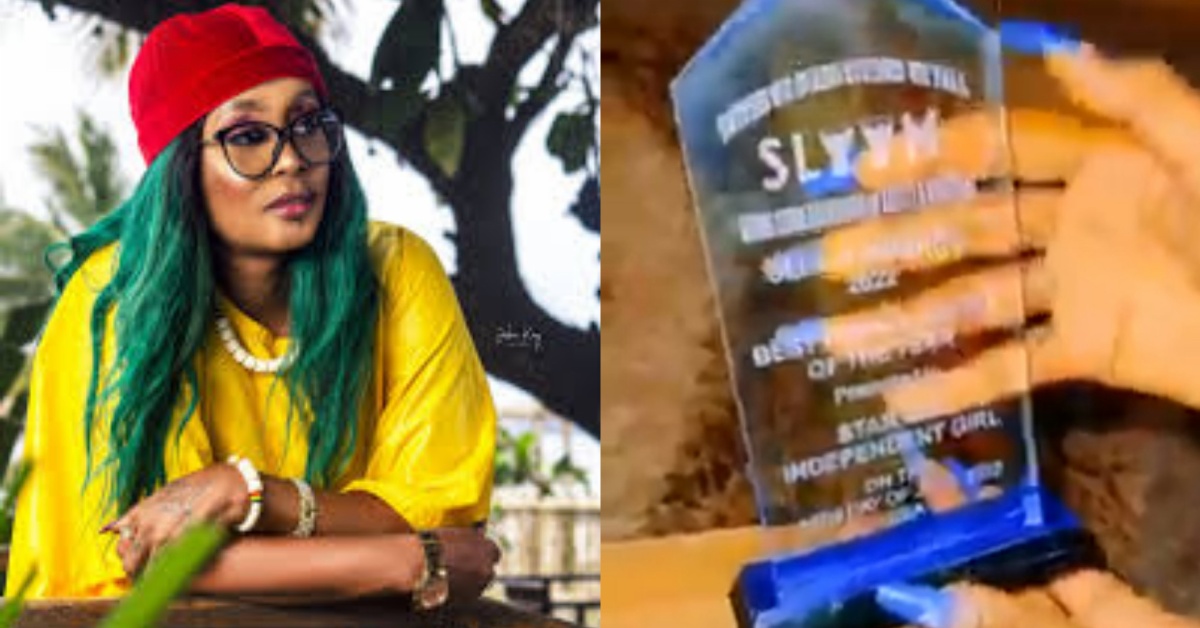 Star Zee Shows Off Collection of Her 2022 Awards
Multi-award-winning Sierra Leonean Hip-Hop and Dancehall queen Linda Samai, popularly known as Star Zee has shown off a collection of awards won in 2022.
In a video the legendary female rapper display awards she won from the Sierra Leone Association of Artists and Musicians (SLAAM).
Among the collection a Best female artist of the year 2022, Best Female artist of the year 2021, Best music video of the year 2022, Best Female Rapper of the year 2022
Star Zee said she won 1 award in 2021 and 3 awards in 2022 and has just received all four awards from SLAAM.
Watch Video;