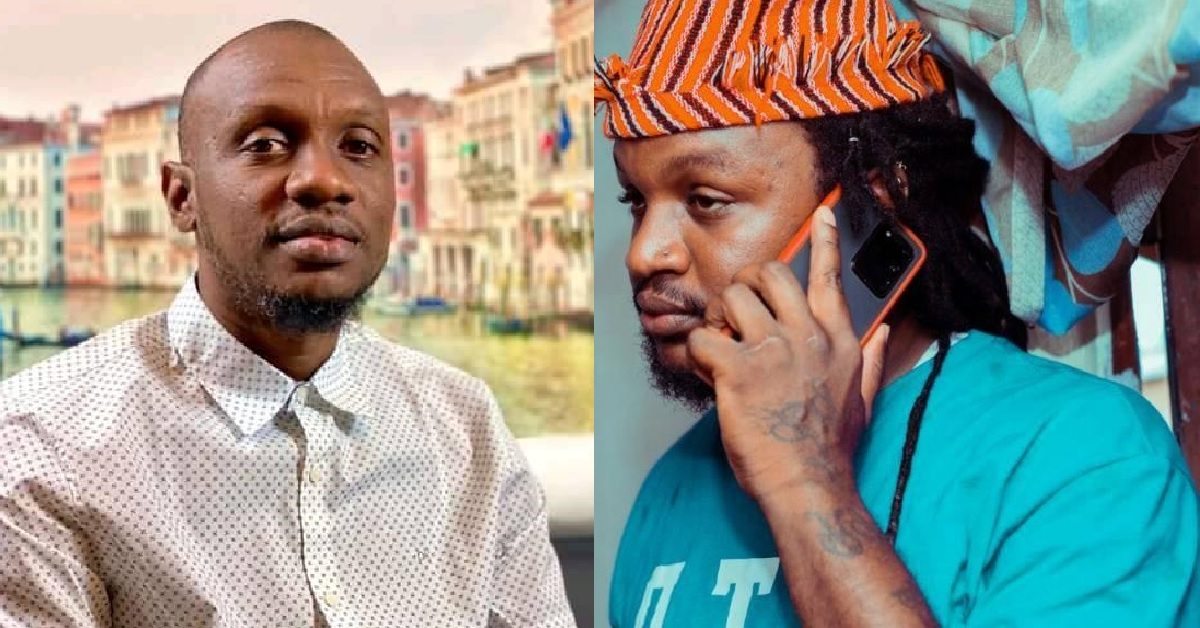 Latest Update on Boss La Case as RFM Manager Breaks Silence
The Manager and President of Red Flag Muzik, Ishmail Bah popularly known as Rappish has expressed his disappointment on how the police is handling the investigation of the ongoing alleged robbery case between Boss LA and Osman Jalloh also known as OJ.
According to Rappish, he has the complete video of the scene. He is just waiting to see the outcome of the police report to see if they will mention anything about robbery. After the report of the police, he will release the 26 minutes video.
Rappish added that the friend of Boss LA, Junior has been searching for OJ because of business transaction that occurred between them. According to him, Junior brought investors to OJ in which he refused to give the agreed percentage to him after the business. OJ has been hiding from Junior for a while.
Junior was at Swiss Spirit Hotel with Boss LA chilling when they saw OJ at the hotel. They immediately rushed at him. Rappish denied the allegation of robbery. He said the only thing that happened was OJ was beaten mercilessly by Boss LA. This made OJ to move out of the scene and called his thugs. Unfortunately, Boss LA has gone back to his room when the thugs of OJ were beating Junior. Boss La came and wanted to defend his friend when police officers separated the fight. He said the police officers themselves know that it is not a robbery but a fight.
He concluded that he is waiting for the police to release their findings.
The Sierra Leonean rapper, Boss LA was arrested at Swiss Spirit Hotel and detained at Benghazi along King Harman Road for alleged robbery and assault by a popular business man Osman Jalloh also known as OJ. The business man made an allegation of robbery against Boss LA and promised to pursue the matter to court.
Meanwhile, the matter is in the hands of the police for investigations.