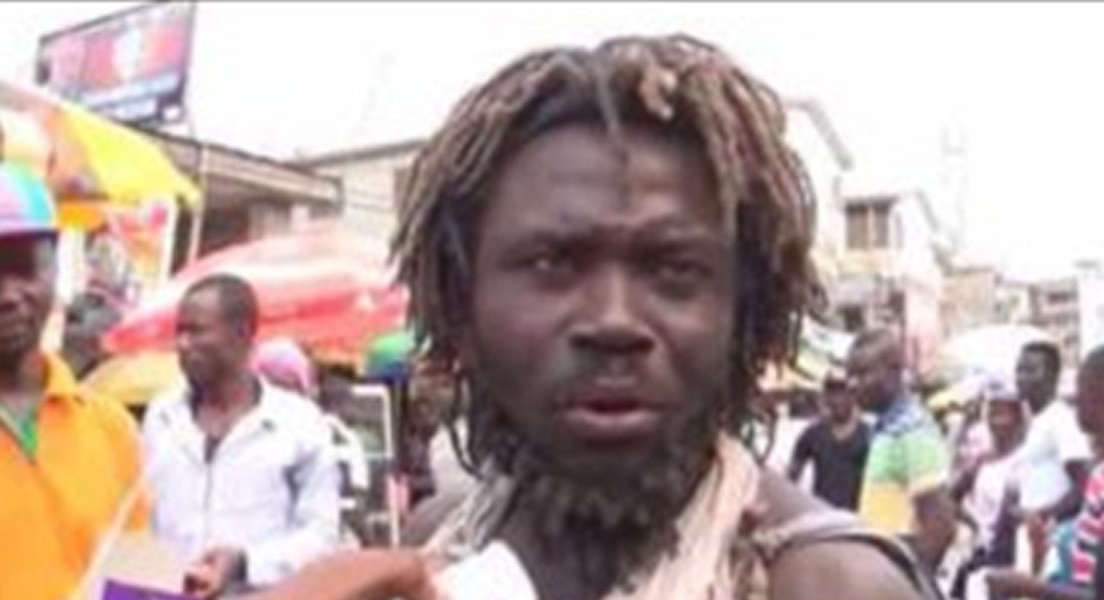 Blacka to Address Sierra Leoneans on Sunday?
There are three types of people in Sierra Leone nowadays: those who address the nation, those who listen, and those who share most widely on social media.
We have heard, and will continue to hear, from the specialist in 'mammy cuss' Adebayor, from our politically revered Dr. Sylvia Olayinka Blyden, from our most celebrated journalist and freedom fighter Paul 'Mandela' Kamara, from the pranksters Mr. & Mrs. Tombo, most recently from runaway 'presidentially' pardoned convict LAC… There will be many more national addresses, more listening to do, and many more sharing to do on social media.
So while we wait on China Nicky to announce the date for her address, it's the turn of popular 'mad man' Blacka to address the nation on Sunday, 6th February 2022 at 2pm Greenwich Meantime sharp.
Blacka, who claims he has been widely misrepresented on social media as a mad man, says he actually knows everything he has said in all the interviews he has granted to people who continue to seek his opinion on national issues for politically motivated objectives.
"I want to put the record straight once and for all, and I will leave it to the public to judge whether I am insane or sane. People have used and misused me for their selfish reasons. I have been bribed with promises to say negative and positive things about the past and current governments to suit the occasion; I have been assaulted many times for disappointing those who want to force words into my mouth… In my address to the nation on Sunday coming I will name and shame all those behind these inhumane acts against me and mama Salone," says Blacka in an exclusive interview with Ticha Lemp Lemp.
Blacka, who has been arrested several times by the police on allegations of petty stealing, is also expected to explain the reason behind his notorious hobby of shaving roaming and homeless mad people.
Furthermore, Blacka tells Ticha Lemp Lemp that he will post on social media authentic documents he got from retired psychiatrist Dr. Nahim that every Sierra Leonean is a mental case. Stay tuned.