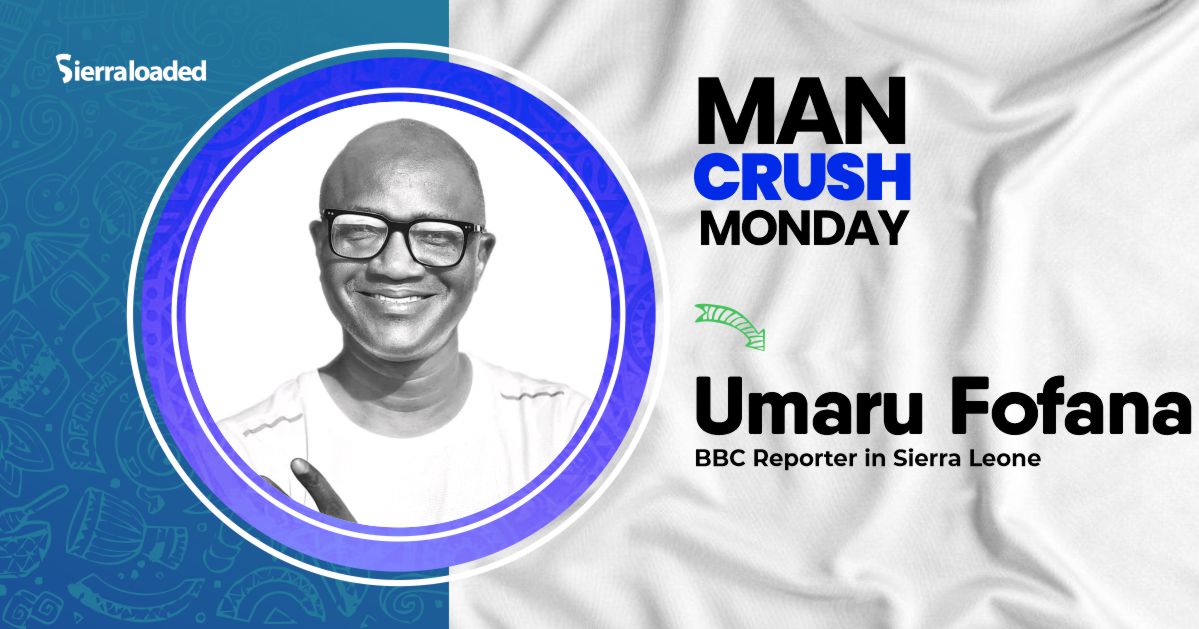 Meet Umaru Fofana, Sierraloaded Monday Crush
Meet our Man Crush for this week, Umaru Fofana.
Umaru is a journalist who hails from the Diamond District of Kono. He has been reporting for the past 20 years and is based in Freetown where he works as a freelance journalist for BBC And Reuters. he has reported from Asia, the United States and several other countries, and also from Africa.
He studied at Fourah Bay College, the first institution of higher learning in sub-Saharan Africa, where he was elected president of the students' union during his stay as a student and serves as its current alumni president. His desire to always speak truth has cost him severally and also his life, as he once suffered a gunshot wound in the line of his duty. He always say, "If you don't stand up for something, you will lie down for anything".
He also has been caught in the political hassle of the country. Many thinks he is supporting the opposition in the country, others accused him of reporting in favour of the ruling government.
As relentless as he is on seeking truth, he has been able to attain a level of influence and recognition. Fofana has been one of the few Journalists the former Gambian dictator, Yayah Jammeh normally grants interviews about his political ambitions during his reign in power; West Africa Ebola outbreak for which he won a Peabody with NPR (U.S.); He has won several other awards including being named by his country's media regulatory body as the Most Outstanding Male Journalist. He was twice elected president of the Sierra Leone Association of Journalists, which he had previously served as secretary-general. His coverage of the mudslide and the August 10 insurrection that left many killed was praised at home and abroad.
Fofana is football fanatic, his favourite clubs are Diamond Stars and Manchester United.