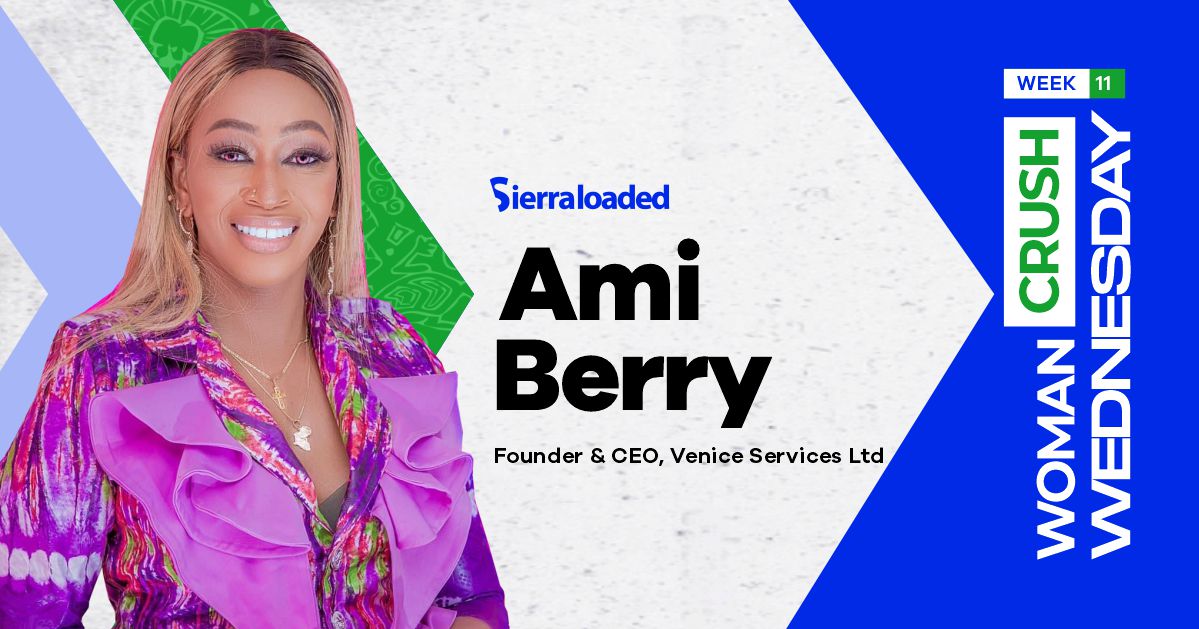 Meet Our Wednesday Woman Crush Ami Berry
Meet our Women crush for this Week, Aminata Bio, popularly known as Ami Berry.
Ami Berry is the Chief Executive Officer and Owner of Venice Services Ltd. She is a multi-talented entertainer who doubles as an actor, comedian and Cinematographer.
Ami is hailed from the Annie Walsh Memorial Secondary School and later studied Financial Services at IPAM University of Sierra Leone.
Ami loves fashion, and she has made her hustle a priority. She believes consistency & hard work raised her profile as a successful business woman.
She has demonstrated that a woman can still be authentic through hard work and achieve their dreams without being dependent on men.
She believes financial independence is a matter of necessity for women as it gives them pride and respect beyond expectations.
In recent times, Venice services partnered with others and the Ministry of tourism to travel with artists abroad for the one Salone music festival.
In a world where many women shy away from being in comedy and cinematography and feel pressured to conform and fit in, Ami serves as a reminder that success and individuality go hand in hand. Let's raise a toast to Ami for us all and proving that true talent and authenticity always shines through.