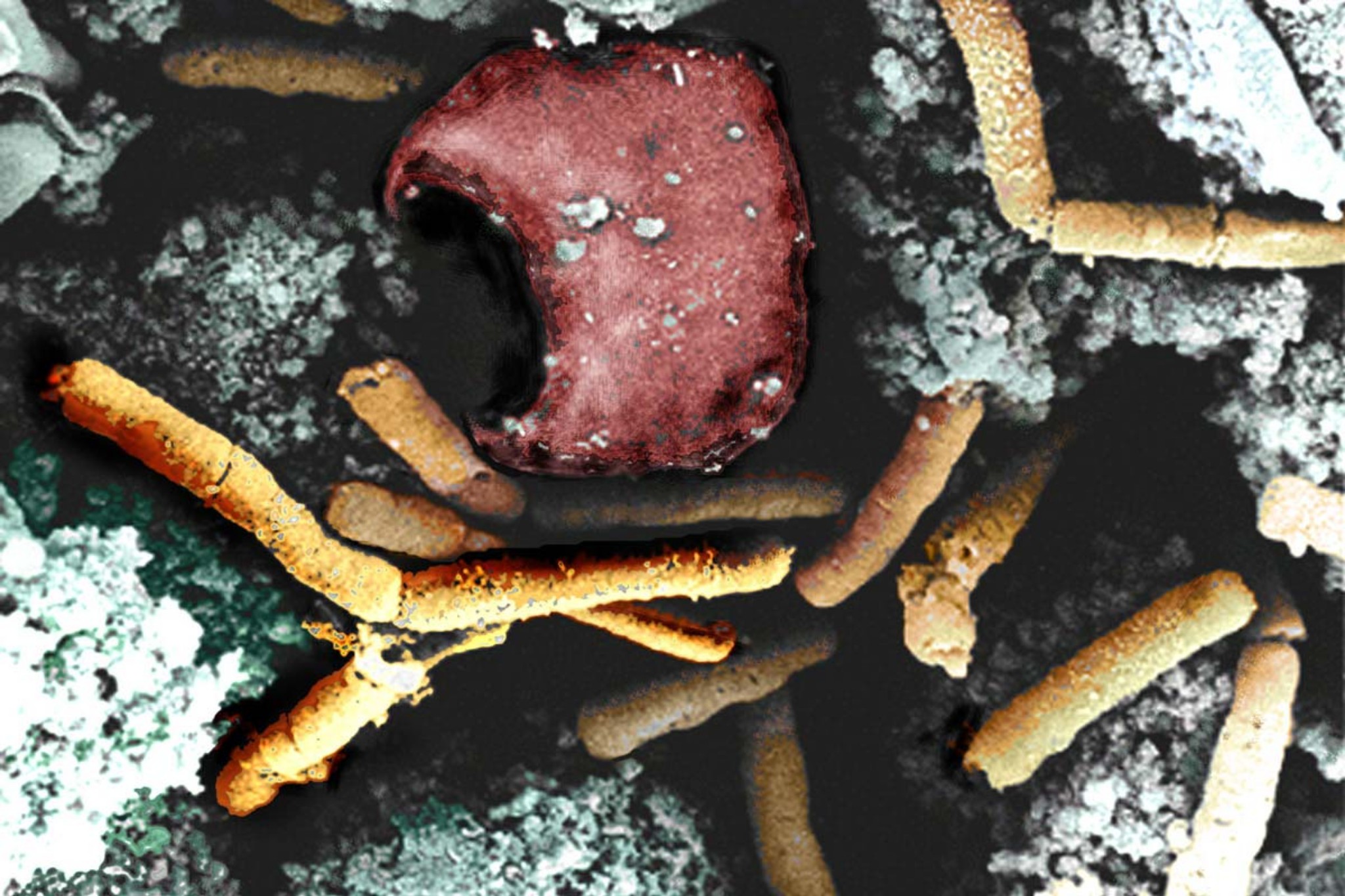 Suspected Case of Anthrax in Sierra Leone
Sierra Leone's Ministry of Public Health and Sanitation has on Tuesday 11 May 2022 announced that there is a suspected case of anthrax in the country.
The Ministry states that, "Any person residing in Port Loko, Kambia, Bombali, Tonkolili, Falaba, Koinadugu, Karene and Western Areas (Urban and Rural) or have travelled to these districts since March 2022, presenting with acute onset of illness characterized by the following clinical features:
a. Cutaneous form: Any person with skin lesion evolving over 1 to 6 days from a papular through a vesicular stage, to a depressed black eschar invariably accompanied by oedema that may be mild to extensive.
b. Gastro-intestinal: Any person with abdominal distress characterized by nausea, vomiting, anorexia and followed by fever
c. Pulmonary (inhalation): any person with brief prodromal resembling acute viral respiratory illness, followed by rapid onset of hypoxia, dyspnoea and high temperature, with X-ray evidence of mediastinal widening
d. Meningeal: Any person with acute onset of high fever possibly with convulsions, loss of consciousness, meningeal signs and symptoms; commonly noted in all systemic infections, but may present without any other clinical symptoms of anthrax."
The Ministry noted that anthrax has an epidemiological link to confirmed or suspected animal cases or contaminated animal products.
According to Ministry of Health, a confirmed case of anthrax in a human can be defined as a clinically compatible case of cutaneous, inhalational or gastrointestinal illness that is laboratory-confirmed by:
(a) Isolation, culture and identification of B. anthracis from an affected tissue or site;
(b) Demonstration of B. anthracis antigens in tissues by immunohistochemical staining using both B. anthracis cell wall and capsule monoclonal antibodies;
or
Other laboratory evidence of B. anthracis infection based on at least two supportive laboratory tests.
Epidemiological Link can be defined as:
• Exposure to environment, food, animal, materials, or objects that is suspect or confirmed to be contaminated with B. anthracis;
• Exposure to the same environment, food, animal, materials, or objects as another person who has laboratory-confirmed anthrax;
• Consumption of the same food as another person who has laboratory-confirmed
anthrax.
Anthrax is a serious infectious disease caused by gram-positive, rod-shaped bacteria known as Bacillus anthracis. Anthrax can be found naturally in soil and commonly affects domestic and wild animals around the world. The spores of the bacteria can survive in the environment for years or decades, awaiting uptake by the next host. The disease still exists in animals and humans in most countries of sub-Saharan Africa and Asia, in several southern European countries, in the Americas, and certain areas of Australia. There are four types of Anthrax; Cutaneous Anthrax, Inhalation Anthrax, Gastrointestinal Anthrax and Injection Anthrax.
Domestic and wild animals such as cattle, sheep, goats, antelope, and deer can become infected when they breathe in or ingest spores in contaminated soil, plants, or water. People get infected with anthrax when spores get into the body. When anthrax spores get inside the body, they can be "activated." When they become active, the bacteria can multiply, spread out in the body, produce toxins (poisons), and cause severe illness. This can happen when people breathe in spores, eat food or drink water that is contaminated with spores, or get spores in a cut or scrape in the skin.
The symptoms of anthrax depend on the type of infection and can take anywhere from one day to more than two months to appear. Cutaneous Anthrax include a group of small blisters or bumps that may itch, swelling can occur around the sore, A painless skin sore (ulcer) with a black center that appears after the small blisters or bumps and most often the sore will be on the face, neck, arms, or hands. Inhalation Anthrax involve fever and chills, chest discomfort, shortness of breath, confusion or dizziness and cough, nausea, vomiting, or stomach pains, headache, sweats (often drenching), extreme tiredness and body aches. Gastrointestinal Anthrax symptoms involve fever and chills, swelling of neck or neck glands, sore throat, painful swallowing, hoarseness, nausea and vomiting, especially bloody vomiting, diarrhoea or bloody diarrhoea, headache, flushing (red face) and red eyes, stomach pain, fainting and swelling of abdomen (stomach). Injection Anthrax include fever and chills, a group of small blisters or bumps that may itch, appearing where the drug was injected, a painless skin sore with a black center that appears after the blisters or bumps, swelling around the sore and abscesses deep under the skin or in the muscle where the drug was injected.
All Type of Anthrax can be treated by Antibiotics and Antitoxin. Antibiotics can also prevent anthrax from developing in people who have been exposed but have not developed symptoms. Ciprofloxacin and doxycycline are two of the antibiotics that could be used to prevent anthrax.