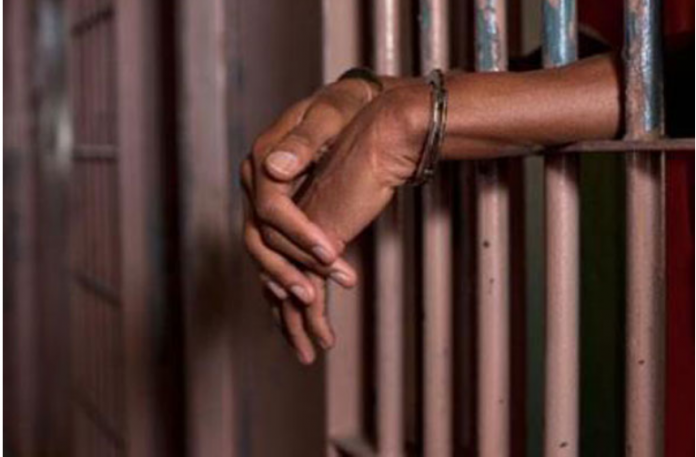 ROBBERY: Accused Jailed Two Years
Mohamed Obai Koroma (accused) is presently counting his days at the Correctional Center, Pademba Road after been found guilty on a felonious offence and sentenced to two years imprisonment.
The accused was initially arraigned on two counts of Conspiracy to Commit a felony to wit Robbery with Violence Robbery contrary to Section 23(1)(b) of the Larceny Act of 1916 as repealed and replaced by Section 2 of the Imperial Statutes Criminal Law Adoption (Amendment) Act No.16 of 1971, before the Honourable Justice Monfred M. Sesay- JA of the High Court of Sierra Leone, Siaka Steven Street Freetown.
According to the particulars of offence, the accused on 20th January 2020 at Tombo Lorry Park, Waterloo in Freetown, robbed one Mohamed Bah of one Tecno Mobile phone valued at five hundred thousand Leones (Le500,000.00), a physical sum of seven hundred and fifty thousand Leones(Le750,000.00) all total sum of one million, two hundred and fifty thousand Leones.
Before the Judgment, State Prosecutor Lawyer A Jalloh made application of offering no evidence in relation to the offence of Robbery with Violence and further amended Section 23(1)(b) Section 23 (2) also deleted the word after the sum of one million five hundred pursuant to Section 148 sub (1) of the Criminal on Procedure Act No 32 1965.
The Court consented and discharged the accused on the said count of Robbery with Violence and amended same as prayed for by the Prosecution and the accused was now tried on a lesser offense.
The Prosecutor said the complainant Mohamed Bah is a driver who had a breakdown and was trying to fix his vehicle when the accused attacked him and carted away with his phone. He was chased and arrested in the process, the accused gave the money and phone to his co- conspirator.
The matter was later reported to the Waterloo Police Station Defense Counsel, Lawyer R.S. Bangura made a plea mitigation for the accused on the grounds that he (accused) is a first-time offender and whiles in custody he had learnt his lesson therefore entreated the court to tamper justice with mercy, if possible, to warned and discharged.
Having heard the plea mitigation, Justice Monfred then sentenced the accused to a jailed term of two years taking into consideration the period he had spent in custody.