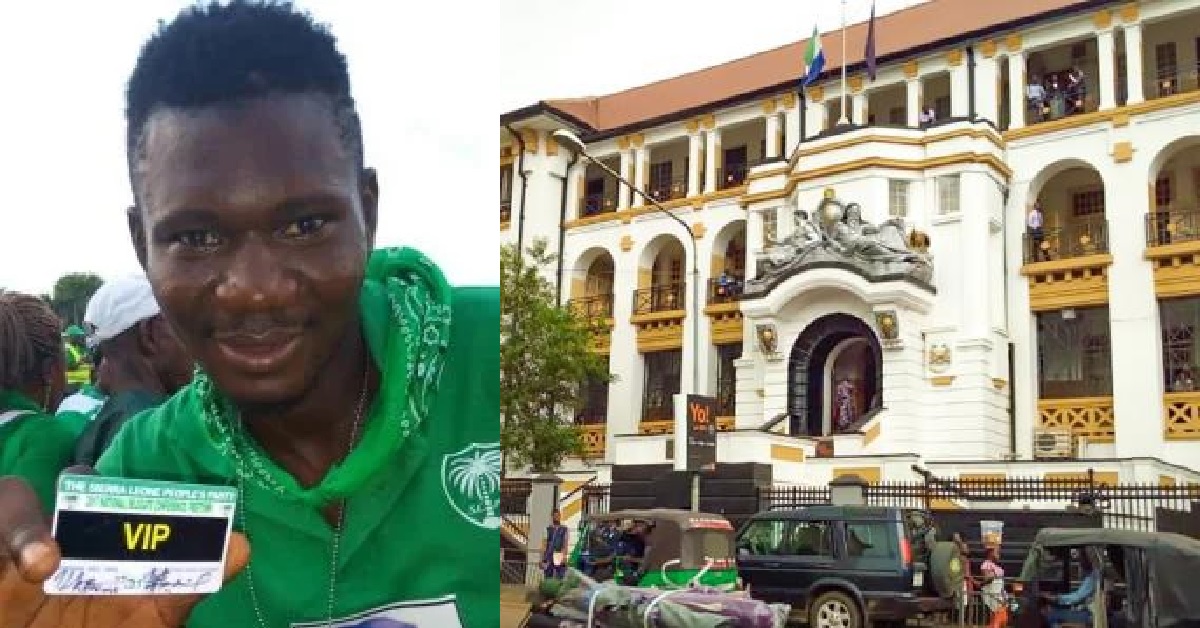 For Alleged Robbing of Comedian… Arata Paopa Sent to High Court
Magistrate Mark Ngegbe of the Pademba Road Court No.2 Thursday 5th May 2022 committed Alicious Deen Tarawallie alias Arata and Musa Kamara for allegedly conspiring to rob a popular Sierra Leonean comedian, Frankly Willian alias Rumpel.
Both accused were under preliminary investigation for two court offences of conspiracy and robbery country to law. The particulars of offence state that both accused on 4thy April 2022 at Lumley Turntable in west end Freetown conspired to rob Franklyn Williams a physical cash of Le863,000.00, one Samsung mobile phone valued at Le 1,500,000 and wrist watch.
Testifying the Prosecution Witness (PW) Detective Police Constable (DPC) 13188 Josephus Musa attached to the Anti-Robbery Unit at the Lumley Police Division told the court that he recognized both accused in the dock. He recalled that on 4th April, 2022 when he was on duty at the said unit, a case of robbery with violence was reported by complaining Rumpel against both accused.
The PW said he obtained statement from the complainant and issued to him a police medical request form which he later returned as an endorsed request form. Concluding his testimony, the PW said on 8th April 2022, he obtained statements from both accused separately and subsequently charged them on the same day with robbery with violence.
Under cross-examination by the first accused, Arata, the PW said he visited the scene of the alleged crime. He further responded that he saw nothing with the accused when they were arrested.
At this stage, Police Prosecutor, Inspector Amie Korio closed the case for the prosecution in his committal, Magistrate Ngegba said the evidence presented by the prosecution was sufficient for both accused to be sent to the Freetown High Court further trial.
He subsequently granted both accuse bail in the sum of Le50,000.000 (Fifty Million Leones). The bail condition required them to produce two sureties each that should provide proof of employment and should also produce a utility bill receipt.
According to The Satellite Newspaper, Magistrate Ngegba further ordered that the bail condition should be approved by the Master and Registrar of the High Court of Sierra Leone.