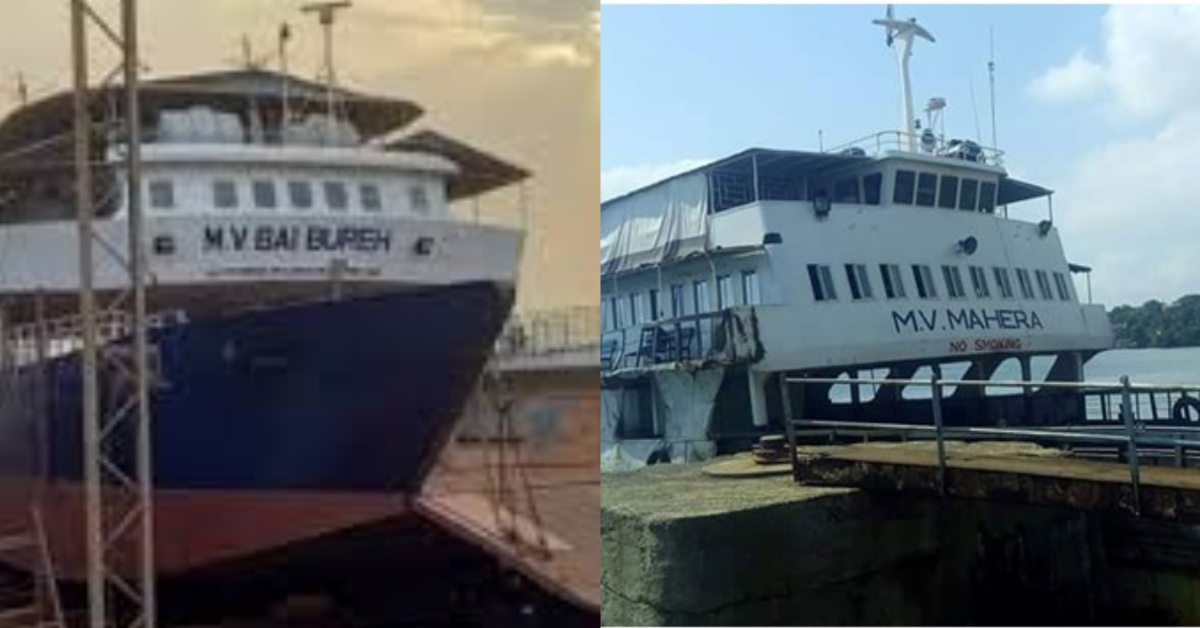 Ferry Collusion: MV Bai Bureh and Mahera at LoggerHeads Over Settlement
The General Manager of MV Bai Bureh Francis Jamal Martin has expressed frustration over the damage caused to his ferry and threatened to sue the Sierra Leone Maritime and the Management of Mahera Ferry.
In an interview with Radio Democracy, 98.1, Martin demanded compensation, noting that his vessel was badly hit after the collision.
He said that his vessel was seriously damaged, and incurring lost estimated to be up to USD7000.
Martin said that his vessel is out of operation because of the serious damage that it sustained during the collision, adding that he did reported the matter to the maritime Authority but he has still not received a reply from them.
Countering his statement, the Mahera Ferry General Manager, Alusine Daramy said they will not be adhering to the demands of MV Bai Burah. He said that the collision was caused by the fault of MV BaiBureh.
He further disclosed that the captains of MV Bai Bureh did not follow the usual route, stating that the weather was very bad and they were unable to see clearly. He said before they could spot MV Mahera it was already too late to stop.
Daramy added that they did make an attempt to avert the accident, but noted that ferries are different from vehicles as they do not stop immediately.
"Since the inception of Ferry operation this is the first time such happenings is taking place in the country," he said.