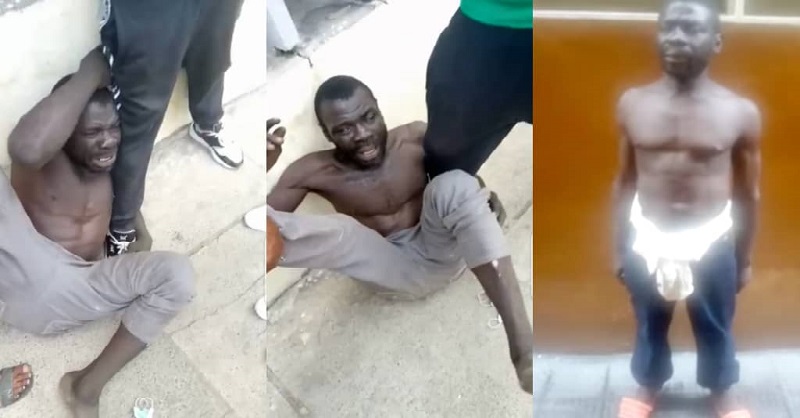 Mentally Deranged Blacka Speaks on Attack by Thugs For Allegedly Insulting President Bio
Mohamed Mansaray popularly known as Blacka had responded to a video of some thugs attacking him for insulting President Julius Maada Bio.
Blacka in a video sent to Sierraloaded explained the reason why he was attacked and the incident which led to the attack.
He said he was cleaning the gutter as he usually does when he was attacked by some guys inside a taskforce vehicle.
He said when he was approached by the men they made claims that he was speaking ill against President Bio and he responded that he was a mad man and had no business with the government rather his government was that of a mad person and that was when his attack began.
"They said I was insulting President Bio and they were going to deal with me," he said.
He continued that when he was being attacked the men said his statements against the government were incited by an Adebayo.
And added that he lost 2 teeth during the said attack.
He lamented that since the attack he has been unable to seek medical attention as he has no money to do and he has been in pain since.
"Since the attack, no one has called me to show sympathy, no one has rendered to take me to the hospital and I don't have money to go to the hospital," he said.
He said all this when he was being interviewed by the Programs Manager of the Disability Rights Movement.
During the previous attack, the said thugs video and circulated the said video on Social Media as a sign of caution to anyone who disregards President Julius Maada Bio.
The men claimed that Blacka was in the habit of talking ill against the president in videos that he makes.
"You are the one talking bad against our government and President Bio," they repeatedly said during the attack.
They added that this act was supported by the support he gets from Adebayo, a social commentator.