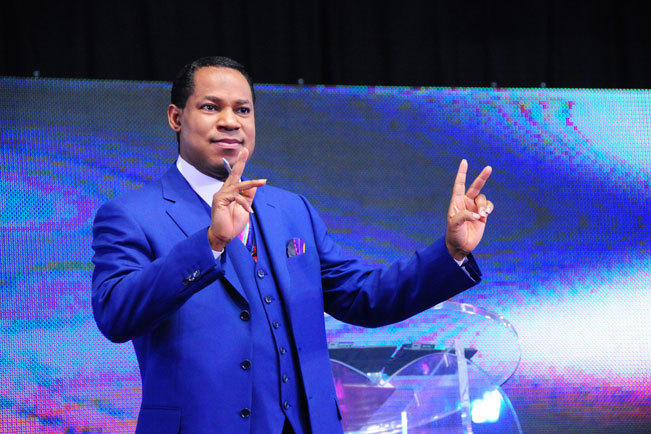 Christ Embassy Donates Healing Books to Ebola Survivors in Freetown
Christ Embassy, an international healing Bible church also based in Sierra Leone, on Tuesday May 12, 2015 donated books titled "Healing from Heaven to you" to 250 Ebola survivors in the Western Area at a ceremony held at the Young Women Christian Association (YWCA) Brookfield, Freetown.
The Church also provided financial aid to five of the survivors for one academic year in any level the selected survivors' may be. The church hopes to extend the facility.
The "Healing from Heaven to You" is said to serve as a book which revives the hope of the depressed. When man is overwhelmed with the vicissitude of life and its mysteries, they turn to their Bible or some religious literature to seek solace. It is hoped that the book will provide such solace for Ebola survivors.
In her welcome address, the Coordinator pastoring the Freetown Christ Embassy church, Sister Cynthia Smythe reiterated that for the past ten years the church was involved in the distribution of books (Rhapsody of Reality) which serve as daily devotionals that have consoled and changed the lives of many who read it. She said they used to take April 27th as the day for nationwide house to house distribution but however the State of Public Health Emergency this year meand the books were distributed only in limited places like to Parliament, State House, government institutions and commercial banks across the country.
Sister Cynthia revealed that though Ebola struck and ravaged the lives of many, those who went on to survive the infection are our proud heroes and heroines. She thus urged them to bear in mind that all is not lost.
Sister Smythe promised that the donated books will revive lives as well as remind them that Jesus Christ, the Son of the Living God, still cares about them.
She said though they are survivors, yet might still have some other illnesses that can only be healed by God through Jesus Christ, stressing that the word of God gives life and "The word of man will pass away but the word of God that will never pass away."
She encouraged the survivors to read the book and use it as a guide to their full recovery.
The Sister Cynthia maintained that about 1,500 copies of the books arrived in the country and there is even more on the way for wider distribution nationwide. She said it costs several thousands of pounds to purchase and import the books into the country.
Meanwhile, copies of the Healing from Heaven to You were giving to representatives from SLEFE and World Vision so that they can help distribute the book to the grass roots communities.
On behalf of Ebola survivors, Sarah S. Sesay expressed her sincere gratitude to Christ Embassy for recognizing them as very important people in society.She promised that they will make good use of the books.