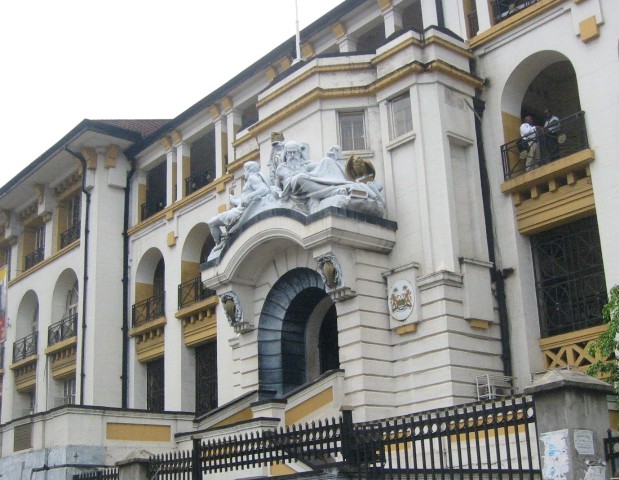 Court Sentence Armed Robber to 57 Years' Imprisonment in Freetown
Court of Appeal Judge, Hon. Justice Komba Kamanda, has just sentenced Mustapha Kabba to 57 years' imprisonment for a 4 count indictment including robbery with aggravation.
It follows a guilty verdict returned by an 11 out of 12 member jury in respect of all counts.
The accused was before the court on a four count indictment, including robbery with aggravation, causing grievous bodily harm and attempting to strangle.
According to the prosecuting Lawyer Yada Williams, on the 1st September 2020 at about 8:15 am, the accused person went to the premises of Mrs. Fadlu-Deen at Lumley and upon arrival at the house, encountered unarmed security guards but pretended as if he was on the phone with Mrs. Fadlu-Deen to trick the guards to have access to the premises.
"He went upstairs tricked his way in and there started the agony, pain and sufferings of this over 80-year old woman. She was physically manhandled by the accused person and the evidence will reveal all of this. She was dragged into one of the toilets inside the house and there she was girded with a lot of toiled tissues and towels stuffed into her mouth so that she could not raise an alarm for the guards outside or neighbors,'' he noted.
Lawyer Yada Williams said for the incident itself to have taken place in broad daylight showed the "effrontery and audacity" of the accused, adding that the accused tied up the old woman and demanded the keys to the vehicle with registration number AQG 834 and was directed to where the keys were kept out of fear.
He said that: "the accused person locked Mrs. Fadlu-Deen in the toilet, took her phone and disappeared with the vehicle which landed in Sierra Leone almost brand new costing $24,500,000 and with the deception that he was in some kind of relation with the woman, the guards opened the gates and the accused drove off. This woman was able to scream later on after struggling for few minutes and the neighbors and servants came to her rescue.''
The prosecuting lawyer said a report of the incident was made at the Lumley Police Station with Interpol alerted as well as security personnel at the Sierra Leone-Guinea border.
He added that later on the same day, the accused showed up at the Sierra Leone Guinea border with the vehicle with a diplomatic license plate recorded as 19 CD 12 and was intercepted by the Guinean authorities with the gun he had used to terrify the woman.
He said the accused was detained for 11 days and later repatriated to Freetown where he was detained at the Lumley police station and later taken to the house of the victim to re-enact what had transpired and that the accused made a number of confessional statements to the police.