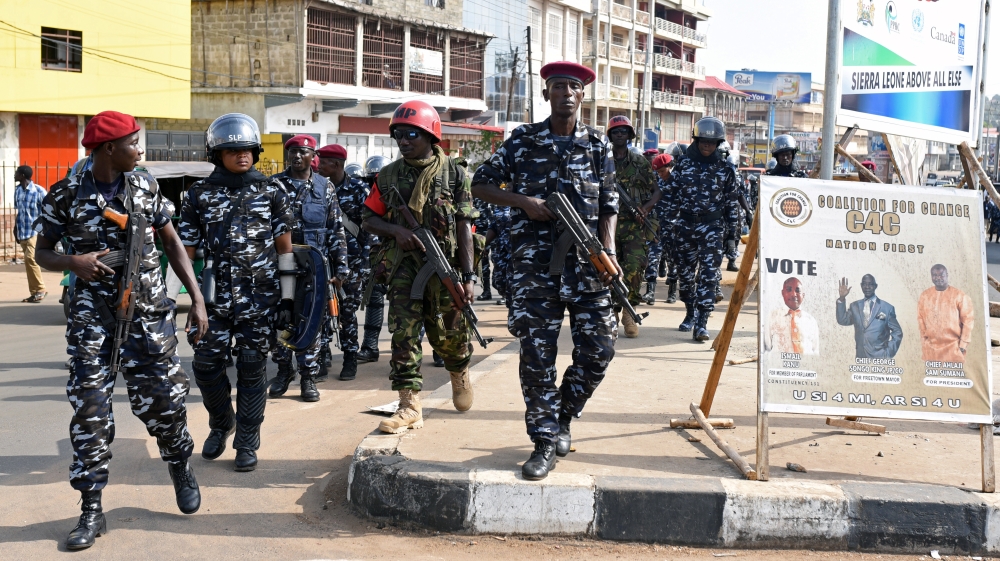 Fake Police Inspector Arrested in Freetown
A Magistrate court in Freetown has ordered the remand in prison, one Desmond Sylvania Leigh at the Male Correctional Facility Pademba Road on allegations of impersonation and forgery.
Police say, Desmond Sylvania Leigh was caught dressed in full Sierra Leone police uniform with the rank of an inspector without lawful authority.
They further alleged that the accused between 25th and 26th October 2020 at Rutile police division Moriba town forged certain documents to wit one Sierra Leone police transfer memorandum purported to have originated from the Sierra Leone police.
Also that the accused on the same day was dressed with the rank of an Inspector in full Sierra Leone police uniform without lawful authority and was found in possession of three military fatigue uniforms suspected to have been unlawfully obtained property of the Republic of Sierra Leone Armed forces.
Consequently, Leigh faced four counts ranging from forgery with intent to defraud, altering forged document, impersonating and unlawful possession.
Led in evidence by State prosecutor Joan Bull, the witness Superintendent Cindi Ola Williams attached to the Rutile Division recognized the accused and recalled the 26th October 2020.
He said on that day, he was on duty at the station when he heard the Support Officer and other police officers arguing with the accused, adding that, out of curiosity, he went to the scene to enquire what was happening.
He said at the scene, he heard the accused saying that he is a police officer, while the support officer was disputing the facts that the accused is not a police officer. He instructed that the accused should be brought to where he was sitting. She added that the accused maintained that he was a police officer when asked.
He then asked him series of questions including where he was trained as an officer. The witness said that the accused replied that he was trained at the Hastings police school and when he was asked who was his commander, he responded that it was AIG Faiya Sellu.
He said the accused then presented to him a memorandum of transfer signed and stamp by Mr. Gbona but looking at the memo critically, the stamp on the accused's memo was different from the stamp on other memos and the memo of the accused had different numbers.
He said that the accused told him that he was transferred from Freetown to Gbangbatoke as Crime officer but in the police force it is very rare for that kind of transfer.
The witness said because of these suspicions, he told the accused that he is not a police officer but the accused insisted that he is a police officer.
He ended that he then instructed that the accused be detained and they started their investigation immediately.
The accused was not represented in court and so no cross examination was done. Magistrate Mark Ngegba remanded Leigh and adjourned the matter to the 11th May 2021.