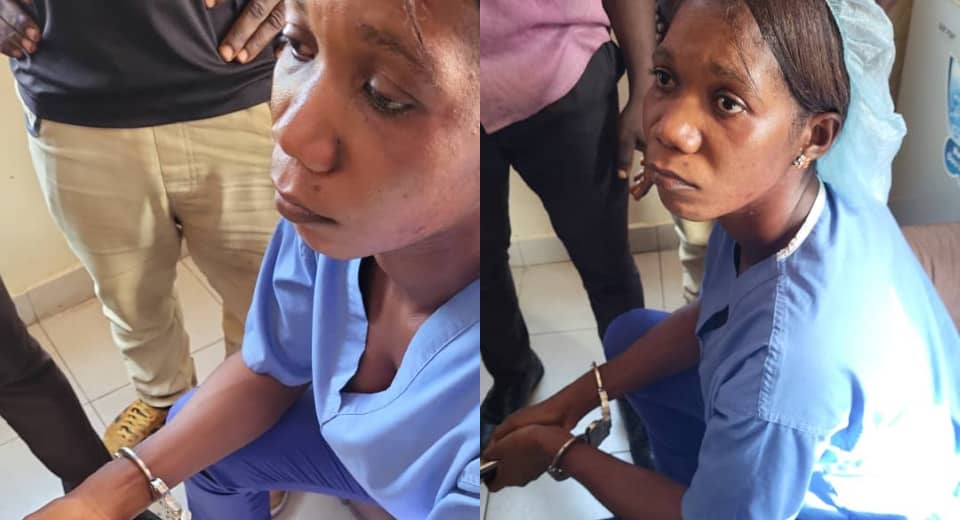 Former Female Footballer Arrested For Trying to Steal a Baby
Former Goal Keeper of the Jam-Jam Football Club in Kenema, Musu Gendemeh, has been arrested by the police for allegedly attempting to abduct a baby.
The incident occurred on 2 March 2023 at the Cottage Hospital in Freetown.
The Former Goalkeeper is said to have been caught dressed and posing as a nurse with the intent to steal babies.
According to a nurse, she was seen in the hospital premises for three days, noting that some of them thought she was a new intake to do practicals.
The nurse said she went to the postnatal ward to check patients' babies when she noticed that the suspect had taken a baby out of the ward. The suspect was on her way to the gate when another nurse stopped her to ask about the baby, she replied that she was taking the baby for an injection.
However, the nurse suspected that she had a hidden agenda and quickly called the attention of a security agent in the hospital. She was later handed over to the police for further interrogation.