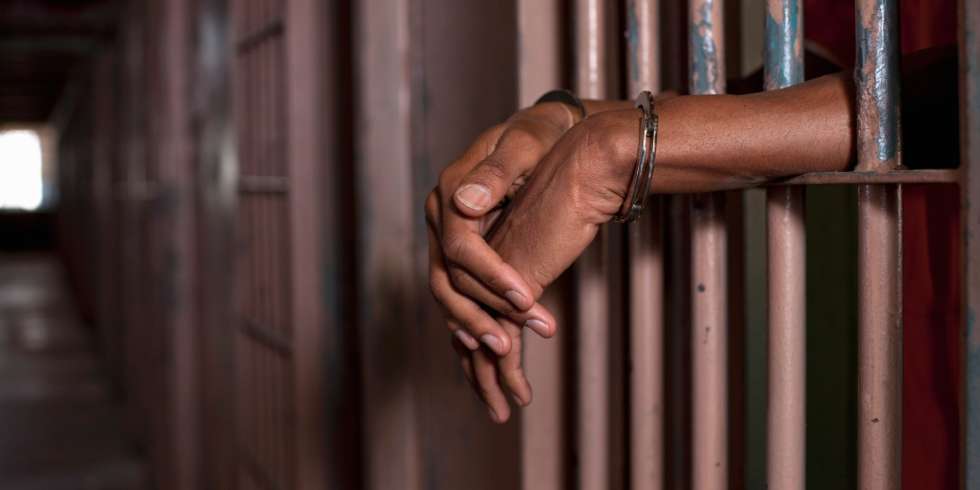 Freetown Court Sends Two Nigerians to 16 Years Imprisonment
High Court Judge, Justice Alusine Sesay yesterday sentenced two Nigerian nationals, Paul Euechuku and Prince Duru Kenneth to eight years in jail each, for carrying arms and ammunition at night without lawful authority.
The two accused persons were committed to the High Court for trial without bail after a preliminary investigation at the Magistrate Court No. 1 presided over by Magistrate Komba Kamanda on two counts charge of possession of small arms without license and being found at night with implement of house breaking contrary to law.

According to the particulars of offence, the accused in 3rd January, 2013 at Grafton Village were found in possession of one automatic galil gun with serial No. 99112885 and a giant cutter without lawful authority.

In his sentence statement, Justice Alusine Sesay said that, considering the mitigation plea by the accused persons and the seriousness of the charges against them, he therefore found the accused guilty on both counts and sentenced each of the accused to four years in jail on each count and to be served concurrently taking into consideration the time already spent in remand.

Justice Alusine Sesay also ordered that the exhibit connected to the matter be handed over to the Sierra Leone Police with immediate effect and the accused after serving their sentence to be deported back to their country of origin.