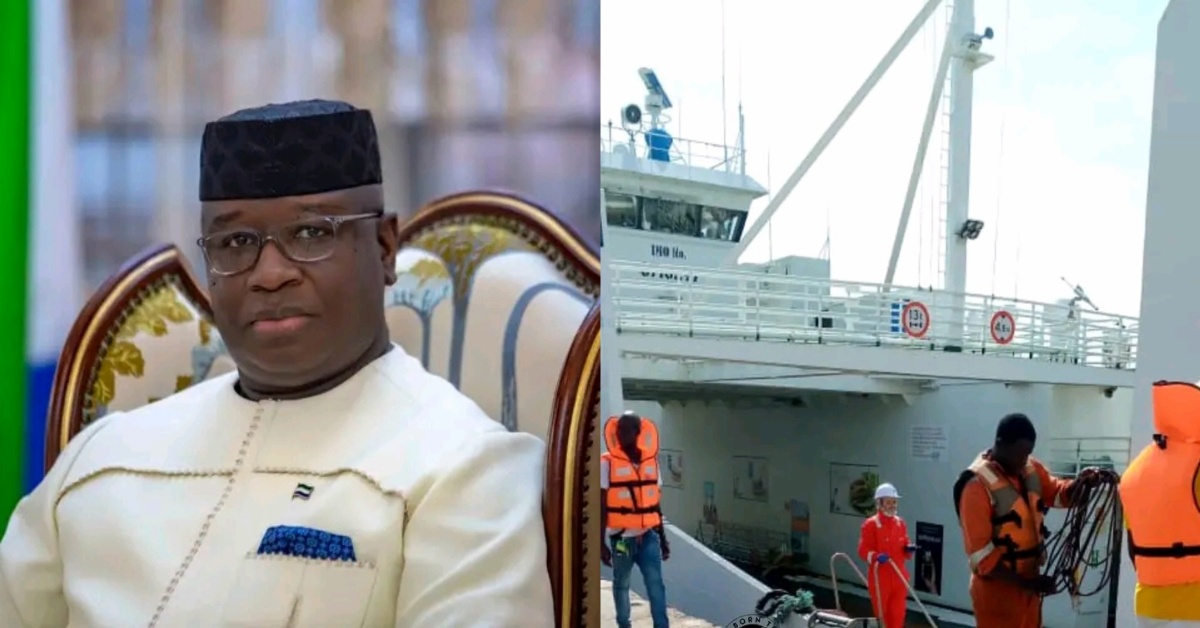 "If We Have The New Ferries, We Will Be Happy" – Ferry Manager
Freetown, SIERRA LEONE – The Manager of the MV Mahera and MV Muzurk Ferries in the Kissy Dockyard landing site, Alusine Daramy on Monday 24th October, 2022 told Awoko Newspaper that though they are still using the three old Ferries but they would be more happier if they have the new ferries operating.
Manager Daramy stated that the old Ferries presently which are MV Mahera, MV Muszurk (Kissy Dockyard) and Bai Bureh at Government Wharf are solely dependent on maintenance because they are too old and if not done regularly, they would go down one day.
Responding to the Government procuring two new ferries, he revealed that he does not know how actually the Ferries were procured or leased. "What I know is that I heard the Ministry of Transport and Aviation saying that they have come with two new Ferries. The arrangement or not I do not know" the manager said.
He further intimated that last week Sunday, October, 2022 on the high seas travelling to Lungi, one of the old Ferries broke down and was anchored for maintenance before it started operating and transporting passengers again.
Daramy went on to say that due to the cost of fuel and the inflation rate, now the cost of ticket price has increased for passengers travelling on the ferries. He explained that the price for first class travel on the ferry is Le35, Second Class Le19, Cars Le125; Jeep Le150, Bicycle and Rider Le25, Motorbike Le35: All Security Force Le8, Students in Uniform is free, and disabled are free also.
"All the three Ferries have aged and they need to be maintained including the landsite for the Ferries which need to be dredged" he affirmed.
"50% to 60% of the tickets are not demanded. The maintenance of these old Ferries is posing serious challenges because Sierra Leone does not have a marine spare part merchandise shop or enterprise and they could only order technical spare parts which are grossly expensive from outside countries like Holland, Germany, Belgium among few" he added.