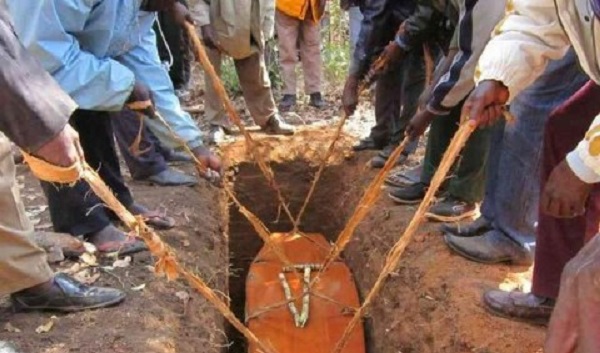 Sierra Leonean Man Dies Mysteriously in Kono After He Was Beaten by Unknown People
An investigative report from police has revealed that a man identified as Pa Ansu, has been confirmed dead at a local hospital in Kono, the eastern part of Sierra Leone, after allegedly beaten by unknown people and sustained serious bodily injuries.
The report, which police labelled in part as an alleged case of murder, was prepared by the Crime Officer of Tankoro police division – the station that's responsible for Koidu town which was the area in Kono district the incident reportedly occurred.
A source, on condition of anonymity and privy to the ongoing investigation, gave insights about the police report.
Police say they received a complaint from Bangalie Tunkara Friday evening, that Pa Ansu was assaulted by unknown people at his residence in Koidu city.
The alleged assault on Pa Ansu, which resulted in him sustaining severe injuries to his body, occurred around 2 p.m. local time on Friday, the police report stated.
As a result of the assault, Pa Ansu, the report said, "sustained multiple injuries [in] the head, face, private area and other parts of the body. And due to the seriousness of the injuries, the said Pa Ansu was rushed to Koidu Government Hospital to get quick medical attention."
Police said upon receiving the complaint, they sent a senior detective – and Tunkara – to the hospital where the alleged assault victim was admitted.
At the hospital, police said they issued a "duplicate police medical request form" – likely to the victim.
Howbeit, it was apparent from the police report that TV-News24 viewed, that police didn't immediately question the victim when they first made contact with him at the hospital.
Because shortly after issuing the duplicate police medical request form, Tunkara returned to the station "and informed the police that Pa Ansu has died at Koidu Government Hospital while undergoing treatment."
Police said in the report that a team of senior detectives where then dispatched to the alleged crime scene at a place called 555 Spot, and also at the hospital.
The report says photos of the scene – at both places – were taken before Pa Ansu's dead body was handed over to the mortuary for post-mortem.
Police say they're yet to determine circumstances surrounding the death of Pa Ansu – because he was unable to talk to them before he died.
And a police officer at the station told TV-News24 via text Sunday, that they're yet to effect an arrest…essentially confirming the incident.
Additionally, and on the report, police said no one has yet told them what precipitated the incident.
Regardless, they say in part, "certain neighbors and relatives of Pa Ansu have been tasked to be apprising the police with relevant information that would lead to the arrest of the culprits."