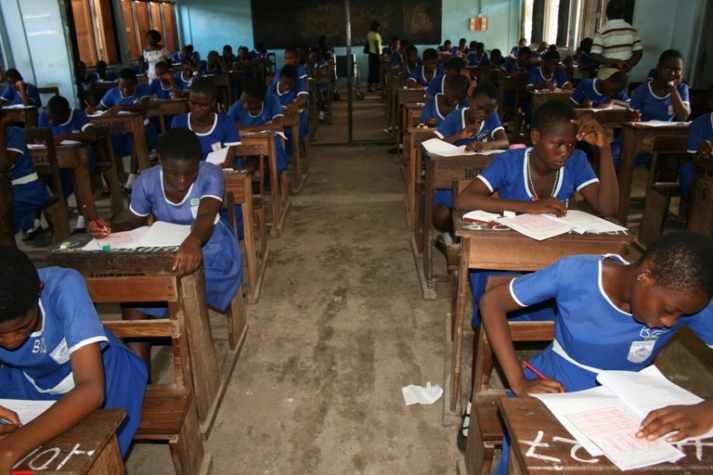 Martilie International School Emerges Best in 2015 BECE
Martilie International School has scored the best average in this year's Basic Education Certificate Examination (BECE), while Gassimu Barrie of Prince of Wales scoring an aggregate of 6 in eight subjects.
According to analysis of this year's results, Martilie International School, sent an entry of four pupils, all of which passed, scoring an average of 13.5 followed by Providence International School, with an entry of 51, with just one failure, and an average aggregate of 16.5.
The analysis further stated that "at 13.5 the best school average aggregate in 2014 is better than the 14.67 which was the best in 2012 but a little below the 11.75 of 2013."
Six candidates obtained an aggregate of 6 in all the core subjects, and two other subjects used to compute the aggregate score.
They are: Gassimu Barrie, Patrick Conteh, both of Prince of Wales School, Alie Mohamed Sankoh, Sierra Leone Grammar School, Kumba Lansana of Modern High School, Quamalo Koroma and Wilhemina Cole of the International School.
This the analysis stated "this is better than in 2012 when 5 candidates has aggregates of 6 but a little less than 2013 when 8 candidates had aggregates of 6."
A total of 90,616 candidates sat to the examination, of that number 43,201 were female, and of that number, 19,475 met the criteria of entry to senior secondary school, with passes in a minimum of 5 subjects including Language Arts or Mathematics.
However, the analysis lauded the Sierra Leone Grammar School as it continues to do well and also St. Joseph's Secondary, Makeni, a single sex all-girls school, who had done exceptionally well, doing even better than in 2013 when it entered 79 candidates but still had an average aggregate of 21.19.
This year they scored an average aggregate of 18.5, after they entered 96 candidates with one failure.