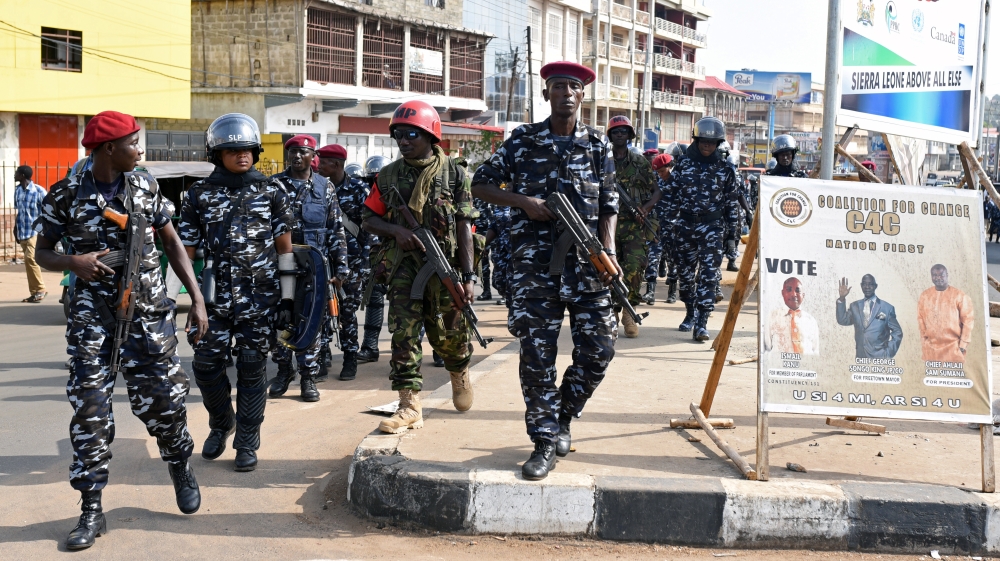 Sierra Leonean Police Officer Who Killed a Youth Remanded in Prison
The OSD officer who shot and killed a youth, Alimamy Kamara of Victoria Street in Freetown was again refused bail yesterday and remanded at the Pademba Road Male Correctional Centre in Freetown.
Principal Magistrate Komba Kamanda of court No.1 remanded the OSD police officer, Osman Conteh alias Crime for the second time. He is being tried for alledgedly murdering Alimamy Kamara. The accused was arrested and charged to court on one count charge of murder contrary to law.

According to the particulars of offence, the accused on the 13th June 2015 at the above address murdered Alimamy Kamara who is now deceased.

In his testimony in court, the second prosecution witness, Francis Hertling an employee of Pest Master Sierra Leone Limited told the court that he recognised the accused and recalled on the said date at Victoria Street at about 1.am when the accused together with a Military officer by the name of Valentino cautioned him(witness) over a military trouser which he had on.

The witness said Mr. Valentino ordered him to remove the combat trouser as he is not a member of the Sierra Leone Armed Forces. He said he was later released through the help of the accused.
He said he later saw the two officers entered a storey building where the deceased lived. But that as he was about to moved, he heard a quarrel in the compound which drew his attention.

He continues that he hid himself behind a taxi when he heard later heard two gun shots at the compound where the officers had entred.

Mr. Hertling said while the military officer and the accused were coming out of the compound , he heard the soldier lambasting the police for killing the youth as they both ran away.

The witness said he later entered the scene of crime together with area Delta officer by the name of Kenneth where he saw the deceased laying with blood oozing but still alive. The deceased was later taken to hospital where he finally passed away.

The matter was adjourned to the 25th June 2015 after two witnesses had testified.

Lawyer F.B. Conteh is defending the accused while State counsel, Umu Sumaray is prosecuting the matter.